Mike Burnett
Senior Fellow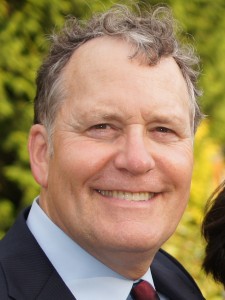 Mr. Burnett has been a Senior Fellow with the Greenhouse Gas Management Institute for three years. The Institute is a nonprofit organization with the unique mission to train and develop a global community of experts with the highest standards of professional practice in measuring, accounting, auditing and managing greenhouse gas emissions. While at the Institute, he has focused on course development for carbon management, and development and presenting training workshops on community GHG inventories and GHG management plans.
Mike has a thirty-plus year career as a "serial pioneer" in emerging sustainability arenas, with fifteen years as a successful start-up chief executive officer and a history of highly creative technical, policy, program design, and project development work in the formative stages of the energy efficiency, renewable energy, and carbon offset fields. He has held a series of progressively responsible positions in key energy organizations in the Pacific Northwest, which is known as an international leader and innovator in policy and program development to stimulate sustainability and clean energy. The unifying theme of his work has been pioneering methods to reduce greenhouse gas emissions and resulting climate change by 1) assessing the potential of clean energy to displace fossil fuels, 2) integrating efficiency and renewables into energy and climate planning, 3) implementing clean energy and carbon offset projects and programs, and 4) developing tools for institutions to inventory and reduce GHG emissions. In each of his positions, he has built a new institution or a new organizational function.
Mike was the Executive Director of The Climate Trust, the first carbon offset enterprise in the United States, for ten years. The Climate Trust is a non-profit corporation formed to acquire carbon offsets under Oregon's Carbon Dioxide Standard, the world's first legislative action to require greenhouse gas mitigation. Mr. Burnett was its founding CEO, and took the organization through its start-up phase to a position of prominence among global carbon offset providers.
While at The Climate Trust, Mike served as an expert witness in offset-related regulatory proceedings in Oregon, Washington, California, Florida, and the Northeast's Regional Greenhouse Gas Initiative (RGGI), and Western Climate Initiative (WCI). He was a speaker on offsets at numerous conferences sponsored by the Pew Center for Climate Change, Point Carbon, International Emissions Trading Association, The Climate Registry, among others. He initiated the Offset Quality Initiative, a coalition of key US non-profits with expertise in offsets (The Climate Trust, The Climate Registry, Pew Center for Climate Change, the Environmental Resources Trust, Greenhouse Gas Management Institute, and The Climate Group), to influence the debate on offset quality, and contributed to the coalition's seminal document, "Ensuring Offset Quality: Integrating High Quality Greenhouse Gas Offsets Into North American Cap-and-Trade Policy." In addition, Mike was a key contributor to Oregon's pioneering GHG effort, and participated on three Oregon Governor task forces on climate change: Global Warming Advisory Group, Carbon Allocation Task Force, and Climate Change Integration Group.
Prior to The Climate Trust, Mike was a vice-president at Trexler and Associates, the first consulting firm in the world focused exclusively on climate change mitigation. He was a participant in the initial meetings of the Greenhouse Gas Protocol, and was the first person to suggest the need for a flexible boundary that became the three scopes. His major projects included facilitating corporate climate strategies for utility, petroleum, mining, and manufacturing clients; preparing a feasibility study for major international forest conservation/management offset project (now REDD); and creating an early action crediting proposal to Congress for a national sustainable industry CEO group.