Tinus Pulles
Faculty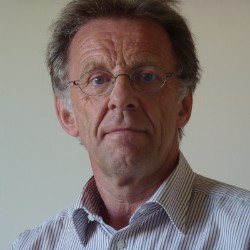 Dr. Tinus Pulles has more than thirty years experience in different areas of environmental research. Over the past fifteen years he has concentrated on the role of data and information in national and international environmental decision processes. Tinus was the coordinating lead author for the Energy volume of the IPCC 2006 Guidelines published in April 2006. He is a lead reviewer within the national inventory review process of the UN Framework Convention on Climate Change and the Kyoto Protocol. He was a member of the IPCC Expert group on Good Practice and Management of Uncertainties in greenhouse gas emission inventories and co-author of several chapters of the resulting report.  Tinus was also co-chair of the Steering Body and of the Editorial Board of the IPCC Emission Factor Database (EFDB) from its start until 2014.
Tinus was a member of the UNECE Task Force on Emission Inventories and its Expert Panels on Emission Projections and Verification and on power plants and industry. He participated in the work of the European Topic Centre on Air and Climate Change with special tasks in the field of support of emission inventory developments and compilation in the EEA member countries. He has experience in the design of emission monitoring systems at national and plant levels including institutional arrangements, data flows and design and development of emission inventory software tools.
Tinus is also Editor in Chief of the Taylor and Francis journal "Carbon Management".