How are Corporations Approaching Climate Adaptation?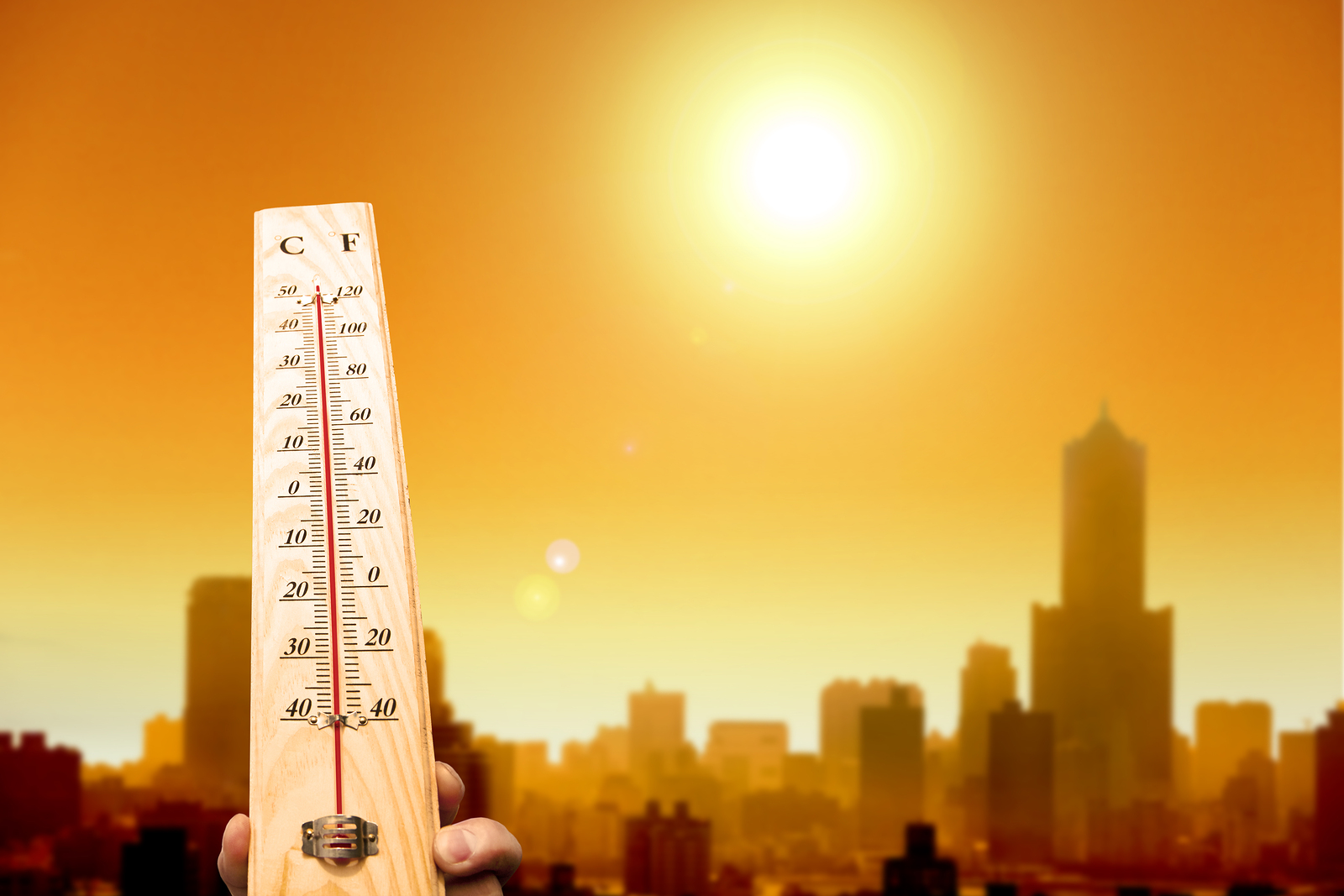 The science clearly shows that significant climate change impacts– such as sea level rise, increases in extreme heat and more frequent and intense storms – are already in motion due to our cumulative emissions of greenhouse gases (GHGs). Successfully preparing for and adapting our global economy, even to "locked-in" climate impacts, will require a sophisticated understanding of how these impacts will affect your businesses and communities. Although the 2015 World Economic Forum's Global Risk Report ranks failure to adapt to climate change fifth among 28 risks that could harm countries or industries, there is little documentation on best practices in corporate adaptation nor much guidance geared to companies developing strategies to mitigate climate impact risks.
There has been some progress in corporate reporting of climate risks, though there is much room for improvement in the quality of these disclosures. According to Ceres, almost 60 percent of S&P 500 companies report climate risks in their financial disclosures (10-K), but most of these disclosures "are very brief, provide little discussion of material issues, and do not quantify impacts or risks."[1] Companies typically include no more than "one short paragraph or a couple of lines focused on climate-related risks or opportunities."
A likely reason for these poor quality disclosures is the uncertainty regarding the potential financial impact of climate change hazards, which make it difficult for companies to assess what risks qualify as "material". The Climate Data Initiative, a recent White House effort supported by NASA and NOAA, has greatly improved public access to valuable climate data and provided incentives to use this information to assess risks and resilience needs across sectors.[2] Yet, companies still struggle to translate climate data into quantifiable risks to their operations, which limits their ability to disclose those risks and, more importantly, develop strategies to manage them. As noted in a recent report for the Organization for Economic Cooperation and Development (OECD), while corporate awareness of climate risks is increasing, only a small minority of companies evaluate climate risks in relation to their business operations and even fewer of these businesses are assessing feasible adaptation actions.[3]
An Inaugural Survey on Corporate Adaptation
Identifying key questions companies should be asking and sharing information is a critical first step in addressing barriers to corporate action on climate change. Four Twenty Seven and the University of Notre Dame Global Adaptation Index (ND-GAIN), with support from BSR (Business for Social Responsibility) conducted the 2015 Corporate Adaptation Survey to begin identifying and asking key climate risk questions. This effort was triggered by recognition that a lack of dialogue and transparency around current corporate adaptation practices was likely hindering progress and delaying action by the private sector.
The focus of the survey was to further our collective understanding of the challenges corporations face when addressing climate change impacts, as well as gaining a better understanding of how companies are currently approaching adaptation planning and climate risk assessment.
We asked our respondents how they are approaching the issue, who in their organization is managing their approach and what opportunities they see for their business as a result of climate change. The survey's key findings are organized into three themes 1) Lack of Urgency but Much Concern, 2) Need for Guidance and 3) Safety in Numbers, which highlight both barriers and opportunities in corporate adaptation.[4]
Lack of Urgency but Much Concern
Survey respondents struggle to communicate internally the immediate relevance of climate risk management, which results in a lack of awareness and support to implement measures to mitigate these risks. When asked about key challenges to action, the main barrier cited was getting climate-related risks recognized as an immediate priority at the executive level and by their Board of Directors, as well as a general lack of leadership on climate change within their organizations. Thirty percent of respondents reported that climate change has already had a material impact on their company. Of the remaining respondents, less than 10 percent expected short-term (1-5 years) material impacts from climate change on their business with another 30 percent stating that these impacts would likely be felt in the 5-20 year time frame.
When asked what they felt were the climate risk drivers of greatest concern, water scarcity, closely followed by "political instability driven by climate change" were the top two answers. While widespread concerns over water supply is consistent with recent reports[5], we were somewhat surprised that so many respondents noted a concern over climate driven political instability. This concern likely indicates corporate difficulties in anticipating and monitoring political changes that could impact the company's value chain. Essentially, respondents understand that climate impacts will contribute to and maybe even cause instability in specific regions, but they are not sure how to measure the potential magnitude of this impact on their bottom line, and therefore cite this risk as a key, though not yet urgent, area of concern. Similar findings were reported by the Global Environment Facility (GEF) and the International Finance Corporation (IFC), who highlighted the need for near-term climate projections that can be applied at the level of business activity to communicate the urgency of these risks in financial terms.[6]
Need for Guidance
Respondents lack a clear roadmap for identifying and prioritizing corporate adaptation actions both in terms of their own operations and throughout their larger value chains. While there are a number of guides, frameworks and other tools available for local governments to support their adaptation planning work, there is little guidance available tailored to the specific challenges and opportunities that climate change presents for private sector companies.
It is then not surprising that 30 percent of respondents reported that their company has neither developed a plan nor strategies to adapt their business to a changing climate. Most companies were likely to have monitored climate risk in some capacity as part of their enterprise risk management (43 percent) or by looking at a specific driver of concern related to the physical impacts of climate change (29 percent). Companies reported that they tended to rely on publicly available data, reports, and industry associations and/or non-profit led initiatives to inform their climate change risk assessments. Internal sustainability teams were also cited as a key resource for climate change risk information.
Of the companies who reported having taken action to mitigate climate risk, the most common adaptation measures implemented were energy and water efficiency measures, closely followed by business continuity planning and staff training on risk management. A small number of respondents reported retrofitting existing assets as an adaptation measure, but none reported having relocated company assets to reduce risk.
Safety in Numbers
Respondents made it clear that they view industry associations and sector-specific solutions playing a key role in fostering corporate adaptation action and knowledge sharing. When asked who in their organization were seen as the most knowledgeable about climate change, respondents overwhelmingly noted that they rely on their Corporate Social Responsibility teams for this information. Respondents were least confident in the level of understanding of climate change held by their investor relations team, their supply chain team, and their Board of Directors. Possibly highlighting sector-specific operational differences, respondents were somewhat divided over who should be managing climate risk and adaptation planning: the sustainability team (28 percent), risk management team (26 percent) and operations team (24 percent) were all cited as possible choices.
Companies were most concerned about potential cost increases due to climate change, with more than 70 percent reporting they were "somewhat concerned" that climate change will have a material impact on their supply chain, distribution channels, markets, and customers. Nearly 20 percent said they are "very concerned" about the material impact on each of these segments. Two-thirds of the respondents expressed concern over increased operational and capital costs and reported they had already experienced cost increases or considered them a likely outcome. A quarter of respondents anticipated that climate change would also bring opportunities for both new product creation and efficiency improvements.
Respondents also noted a wide range of planned next steps–again speaking to the need for more guidance–the most common being engagement with key industry groups to build consensus on sector-wide initiatives. The need for additional research and data was also frequently cited as a priority.
Anecdotally, it appears that some companies that did not participate in the survey do have internal support to assess their vulnerabilities to climate change impacts, but have chosen to not disclose their work publicly. Given the difficulty in assessing whether risks from climate change are in fact material and the fact that disclosing such risks brings up many questions around corporate liability, corporations are not typically willing to talk about their efforts to mitigate climate risk. This is one of the reasons that industry groups are seen as a key platform both for sharing best practices around corporate adaptation and for collectively voicing their concerns. The variation in opinions and concerns related to value chain impacts and responsibility for climate risk management makes sector-specific operational guidance attractive to companies just beginning to assess their vulnerabilities.
A Word on Our Respondents
Responses to the survey were gathered anonymously through an electronic questionnaire consisting of 18 multiple choice questions. While we received over 200 responses, we set aside responses from non-profit organizations, academics and government officials to ensure that our analysis reflected input from the private sector only. We also eliminated responses from small consulting firms (less than 5000 employees), so as to avoid an over-representation from "professional services" in the sample.
In the end, we distilled the data into a small but diverse sample of 37 companies, spread across eight different sectors ranging from consumer goods and services to financials, industrials, utilities and healthcare. Respondents, by the simple fact that they received the survey through our or our partners' networks, and judging from the fact that they took the time to answer our questions, are likely to be more educated and more concerned about climate change than their peers in general.[7] While, our survey results report is not an economy-wide assessment of climate change preparedness in the private sector, it is a useful snapshot of how companies most invested in the space – early adopters and early movers – think about and act on climate change risk.
Looking Ahead
The 2015 Corporate Adaptation Survey results provide a platform to advance climate risk discussions within corporations and industry groups as well as between public and private stakeholders. We will build upon these findings in future years through additional surveys to improve and expand our corporate adaptation knowledge base and to encourage best practices sharing and innovation in adaptation approaches and strategies.
[Guest author, Aleka Seville, MPP, is the Director of Climate Advisory at Four Twenty Seven .]
[1] CERES, "Cool Response: the SEC & Corporate Climate Change Reporting", 2014
[2] https://www.whitehouse.gov/the-press-office/2014/03/19/fact-sheet-president-s-climate-data-initiative-empowering-america-s-comm
[3] Agrawala et al for OECD, "Private Sector Adaptation to Climate Change", 2011
[4] For detailed information on the specific survey questions and response breakdown, please refer to our full report.
[5] World Economic Forum Global Risks Report, 2015
[6] Private Sector Engagement in Climate Change Adaptation, GEF and IFC, 2012
[7] For more detailed information on our sample size and sector breakdown, please refer to the full report.
---