Brittany Meighan
Fellow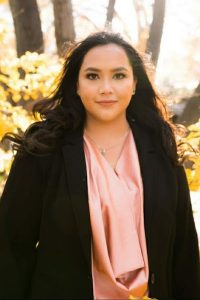 Brittany Meighan is a Program Associate at the Greenhouse Gas Management Institute (GHGMI) with the Caribbean Cooperative Measurement, Reporting and Verification Hub (MRV Hub). Her work involves providing technical and institutional guidance for measurement, reporting, and verification (MRV) of greenhouse gas emissions and mitigation actions in Hub countries.
Brittany also dedicates her efforts to strengthening regional institutional capabilities in GHG inventories and management by blending technical know-how with everyday practicality.
She is a Belizean national, with an undergraduate degree in Environmental Science from Galen University and the University of Indianapolis, as well as a Masters degree in Environmental Engineering from the Federal University of Ouro Preto in Brazil.
Brittany has previously worked with the Government of Belize and the Alliance of Small Island States, having gained extensive experience in the field of climate change, UN processes, and environmental international law, as well as climate change policy and project implementation at national and regional levels.
She attests her growing passion to the field of climate mitigation to the coordination of Belize's Fourth National Inventory Report (NIR) and First Biennial Update Report (BUR) to the UNFCCC and her own capacity delivered through regional initiatives such as the CCMRVH. She is also a UNFCCC review expert of Biennial Update Reports for developing countries.
Brittany is a member of the Women in Renewable Energy (WIRE) Network also enjoys traveling and new cuisines.
View All Publications