Curllan Bhola
Technical Support Associate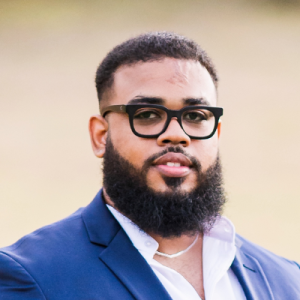 Curllan Bhola is a Technical Support Associate at the Greenhouse Gas Management Institute (GHGMI) with the Caribbean Cooperative Measurement, Reporting and Verification Hub (MRV Hub). His work involves providing technical and institutional guidance to MRV Hub countries to address climate change and manage their greenhouse gas emissions.
Curllan is a Grenadian national who holds a bachelor's degree in Human Biology and a master's degree in Public Health with a specialization in Environmental and Occupational Health from St. George's University along with the designation of Certified in Public Health (CPH).
He has previously worked with the Government of Grenada and Deutsche Gesellschaft für Internationale Zusammenarbeit (GIZ) on energy-efficient and climate-friendly refrigeration and air conditioning. In addition, he has provided broader support to energy sector projects in Grenada focused on renewable energy and electricity sector reform to support climate policy. He has been an advisor to public organizations, local governments, and regional organizations including inclusive and effective coordination of stakeholder-related processes in Grenada.
View All Publications