Danielle Vaughan
Managing Director, Finance and Operations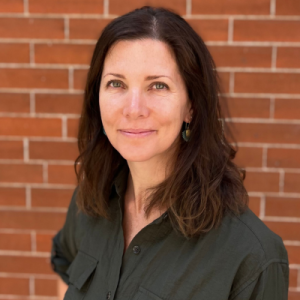 As the Managing Director, Finance and Operations at the Greenhouse Gas Management Institute, Danielle oversees the organization's financial, administrative, and operational aspects, ensuring its sustainability and efficiency. She leads the development of critical operational, financial, and communication systems and processes to support GHGMI's growing remote team and international partners.
Danielle brings over 15 years of non-profit and government experience in the clean energy and environmental sectors. As the Energy Services Manager at Recharge Colorado, Danielle developed a program to deliver custom rural electric and municipal utility incentives directly to utility customers using a centralized system to realize cost-sharing savings in implementation. At the Colorado Energy Office, Danielle designed and managed the life cycle of a $20M consumer-facing statewide financial incentive program funded by the American Recovery and Reinvestment Act (ARRA) to incentivize Coloradans to invest in clean energy technologies. Her work leveraged 22 partnerships and over $3 million in matching funds for consumer incentives.
In previous positions at the Colorado Solar Energy Industries Association and the Sierra Club, Danielle developed processes and policies to enhance program effectiveness and facilitated training and support for trade allies & volunteers. Her more adventurous professional experience includes leading trips to Alaska for the Sierra Club and serving as a Peace Corps Volunteer in Panama. Danielle holds a B.A. in Environmental Biology from Barnard College.
View All Publications