Danielle Vaughan
Director, Finance and Operations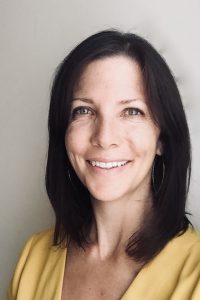 As the Director of Finance and Operations, Danielle is responsible for overseeing all personnel, finance, information technology, and legal operations of the Greenhouse Gas Management Institute.
Danielle brings extensive experience working with reputable non-profit and governmental organizations in the renewable energy, energy efficiency, and environmental sectors. Notably, she was a core member of the startup team at Recharge Colorado, where she also managed a cost-sharing renewable energy program for utility clients. Danielle collaborated with Rural Electric Association and Municipal utility partners on a $20M statewide energy efficiency and renewable energy program at the Colorado Governor's Energy Office, and managed volunteers nationwide for the Sierra Club Outings program at the Sierra Club Headquarters in San Francisco, CA. Danielle's international experience includes three years as an agricultural volunteer in Peace Corps Panama.
Danielle is a mission-driven professional with proven skills in program development and implementation, strategic planning, financial planning and analysis, grant administration, and organizational development. She has experience in reporting and presenting to executives and governance boards, as well as managing critical partnerships with funders and key stakeholders.
Danielle holds a B.A. in Environmental Biology from Barnard College.
View All Publications