Jerry Seager
Director, Programs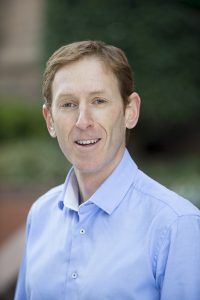 Jerry is responsible for the programmatic success of the Institute, ensuring seamless program delivery, team management and development, and quality control and evaluation. He manages a group of program and project directors to support and oversee their work, while also working directly on a number of projects. As a member of the senior management team he contributes to the development and execution of the Institute's strategy and operational excellence.
Jerry joined the Institute in 2019, having previously worked with Verra. There, he managed the methodologies team for the Initiative for Climate Action Transparency (ICAT). The team developed a suite of detailed methodologies for assessing the GHG, sustainable development, and transformational impacts of climate policies and actions. Having joined Verra at its inception, he hired and trained the program team, with responsibility for managing the Verified Carbon Standard, Climate, Community & Biodiversity Standards and Verra's California Offset Project Registry.
Jerry has deep expertise in standards development, GHG accounting methodologies, GHG registries, verification and accreditation systems, and carbon markets. He was instrumental to the development and growth of the Verified Carbon Standard, including developing guidelines for standardized baselines and additionality and the inclusion of ozone-depleting substances within GHG programs. He has led industry thinking on carbon market integrity and double counting.
Prior to Verra, Jerry worked with Natural Capital Partners where he managed the carbon sourcing process, from project identification and impact evaluation, through to transaction structuring, deal execution and credit delivery. Jerry is from London, and has recently relocated to Seattle after living and working in Washington, DC.
View All Publications