John Cowan
Faculty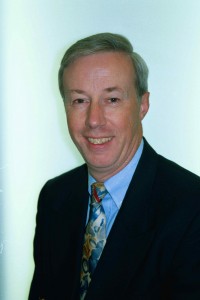 John is a leading expert in energy efficiency and emission trading. Specifically, he is a recognized industry leader in the arts and science of transparently reporting energy savings.
In addition to being on the faculty of the GHG Management Institute, he provides independent consulting around the world on the management of large energy efficiency programs and specializes in the verification of energy saving claims. He has been a leader in the Efficiency Valuation Organization's (EVO®), which publishes the global standard for reporting energy savings, the International Performance Measurement and Verification Protocol (IPMVP®). He is the immediate past chair of the EVO Board, and teaches a professional development course in the field to prepare students for the exam leading to certification as measurement and verification professionals (CMVP®). John helped develop the Ontario emission trading regime and has written model protocols for reporting of energy savings within emission trades.
John Cowan is also President of Environmental Interface Limited, a specialist energy management consulting firm in Toronto, Canada. During his 39 year career John has been:
consulting engineer in energy efficiency,
owner and manager of an energy service company (ESCO),
management consultant for large energy users entering ESCO contracts,
energy efficiency program consultant for utilities, governments and international development agencies,
independent energy savings verifier and expert witness,
author or verifier of emission credit claims, and
energy engineer for industrial and large commercial energy users.
View All Publications