Juan Carlos Arredondo Brun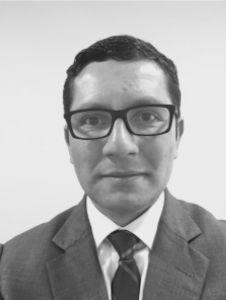 Juan Carlos has collaborated with governments, non-governmental organizations and private sector in the design and implementation of climate change policy, with a focus in the areas of greenhouse gas emissions inventories; National Communications to the UNFCCC; nationally appropriate mitigation actions; monitoring, reporting and verification (MRV) of emissions; emissions registries; carbon markets; and adaptation to climate change. His work encompasses technical collaboration with the governments of Mexico, Colombia, Denmark, the Dominican Republic, the European Union, Germany, Indonesia, Switzerland, and the United Kingdom.
Currently, Juan is developing an online sub-national course for GHGMI's work with The Climate Footprint Project and the Under 2 MOU Coalition.
Juan has been a member of Mexico's delegation to the UNFCCC since 2005, participating in different capacities including as Head of Delegation, following a wide range of topics on mitigation, adaptation, and finance, including the Paris Agreement Work Programme and as Mexico's lead negotiator for matters related to Article 6.
Additionally, Juan served as Director General for Climate Change Policies and as Acting Deputy Minister for Environmental Policy and Planning at Mexico's Ministry for the Environment and Natural Resources (SEMARNAT). As Director General he was responsible for the design and regulation of Mexico's carbon market, the management of Mexico's Climate Change Fund, the coordination of the Inter-Ministerial Commission on Climate Change, as well as the implementation of Mexico's Nationally Determined Contribution (NDC) and the Special Programme on Climate Change (PECC 2014-2018).
Since 2019 he works as an international senior consultant on climate change policy with a focus on carbon markets and Article 6 implementation.
He serves as expert in the ICAO's Technical Advisory Board (TAB) for CORSIA and is a Consultant for the World Bank's Partnership for Market Readiness.
View All Publications