Marco Buttazzoni
Software Evaluation Services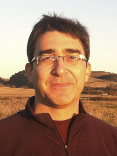 Marco Buttazzoni is a fellow at the Institute where he supports the Institute's international capacity building work, focusing on local governments and course development.
Marco's interest is at the intersection of innovation, well-being and sustainability. His expertise is in the ability, and willingness, to synthesize complex information in ways that are accessible to a broader public (including policy makers and business managers), yet maintaining a rigorous and transparent analytical approach.
Marco has advised a number of public and private sector organizations on how to fully integrate the climate change dimension into policy agendas or business strategies; identifying and applying methodologies to account for GHG emissions; analyzing risks and opportunities; setting goals and priorities; building the processes, teams and expertise needed to fully implement selected climate change strategies.
Among others, Marco has lead studies on the opportunities to reduce GHG emissions with the deployment of Information and Communication Technologies, 'Anyplace working', and Industrial Biotechnology. He also collaborates with the WWF's Climate Solver program, assessing the potential of climate innovations submitted to the program.
Prior to joining the Institute, Marco was Manager of the Energy and Climate Strategy cluster for Ecofys Italy, Director of Environmental Market Strategies for the NGO Environmental Resources Trust, project manager at Logica Consulting/DDV in London, and consultant at Cambridge Strategic Management Group, also in London.
Marco holds a Masters in Environmental Management from Yale University, an MSc in Analysis Design and Management of Information Systems from the London School of Economics, and a BA in Economics from Bocconi University.
He is married with two young kids, and lives in the Washington DC. He does not sleep enough at night (see 'kids' above), but does interesting work which keeps him happily awake during the day.
View All Publications