Patrick Cage
Program Officer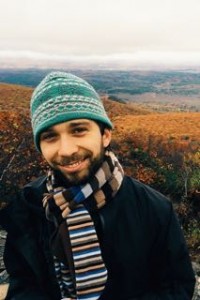 Patrick serves as a Program Officer for the Greenhouse Gas Management Institute. Patrick works largely with GHGMI's The Carbon Institute to develop partnerships between international experts and academic institutions to create long-term, sustainable capacity for measuring terrestrial carbon fluxes in developing countries.
Patrick fulfills secretariat duties for the Coalition on Paris Agreement Capacity Building. This roundtable initiative brings together global experts in both GHG MRV and capacity-building activities to shape a global capacity-building strategy under the Paris Agreement.
Other duties include research and analysis on emerging policy and negotiating texts, and engages in grant development and implementation, with a focus on the REDD+ framework and capacity-building.
Patrick coordinates ParisAgreement.org, a platform dedicated to nonpartisan, fact-based coverage of climate change negotiations. During COP 21 in Paris, this campaign provided metrics on the draft negotiation texts during COP 21 in Paris, which received coverage from many prominent worldwide media sources, including Reuters, the Guardian, the Economist, and the New York Times. Patrick currently serves as the director of the Tropical Forest Group, an organization that focuses on technical policy advocacy for REDD+ through representation at UNFCCC negotiations.
Patrick has worked in the sphere of climate change communications, particularly to engage faith-based communities, and sharing climate change solutions with public audiences remains a major interest of his. During 2013, Patrick spent a season in the field at the Piro Research Center in Costa Rica to develop Osa Conservation's Scarlet Macaw Nesting program. Other past employment experiences in both environmental fields and in education, including curriculum development, have built a suite of skills and interests that Patrick is excited to bring to the Carbon Institute and GHGMI as a whole.
Patrick graduated from Yale College with a B.A. in Environmental Studies, where he received the Franke Fellowship in Science and the Humanities to conduct his senior research.
View All Publications