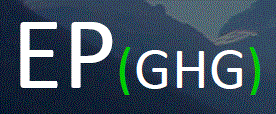 For detailed information on the Institute's Professional Certification program, please click on the graphic above.
In the face of significant growth in the demand for GHG services as a result of the rapid proliferation of GHG programs, standards and policies, the Institute's professional certification has been developed to better serve GHG practitioners and the broader community that deals with the mitigation of GHG emissions and the enhancement of GHG removals.
The primary purpose of the Professional Certification Programs is to establish a comprehensive, thorough and transparent process through which GHG professionals obtain certification by meeting specific competency requirements for a broad range of functions related to GHG management. In addition, the program aims to achieve the following objectives:
Career path – a certification scheme will establish a clear step-wise program for advancement and recognition to both established and prospective practitioners
Clarity of credentials – certification will be designed to remove ambiguity in the qualification of personnel to perform GHG assessments
Governance – professional certification will add a layer of oversight tied to ethical and competency standards at an individualized level.
The development and implementation of the Professional Certification Programs is supported by a Committee, which is comprised of experts from all over the world. Click here for more information on the work of the Committee on Professional Competency Requirements.
Supporters
"The new EP(GHG) certification is both timely and exactly what is needed. Graduates of our MSc in Carbon Management here at the University of Edinburgh consistently call for such professional certification to recognise their expertise and to help communicate their skills base to employers. I'm excited about this initiative and look forward to our increasing involvement in it."
Dr. Dave S. Reay Senior Lecturer in Carbon Management Programme Director, MSc Carbon Management University of Edinburgh
"As a global community, we have a tremendous opportunity to effectively address climate change if we operate according to a consistent set of standards and work together.  An ISO-accredited professional certification for GHG management is an excellent tool for doing this.  And given GHGMI's well-respected expertise in GHG accounting and educational programs, it is the right organization to spearhead this new certification.  The Climate Action Reserve fully supports this initiative and is committed to having members of its staff certified under this new standard."
Gary Gero President Climate Action Reserve
"Qualified, credible professionals will support the growth of efficient carbon markets and the effectiveness of climate regulations. A foundation of certified practitioners will provide coherence and establish best practices."
Dr. Steve Young School of Environment, Enterprise and Development (SEED) & Environment and Business Program University of Waterloo
"With the launch of this new program, GHG professionals finally have a clear way to demonstrate qualifications anywhere in the world they are needed, and the user has a way to identify professionals with the background they need. Identifying GHG emissions sources and showing real reductions are challenging goals. We need professionals with the knowledge implied by the EP(GHG) certificate to achieve these goals.  The EP(GHG) certification represents an important step toward consistent global efforts to reduce emissions."
Rachael Jonassen, Ph.D., PMP Senior Scientist, Climate Change LMI