Our Alumni
The Institute offers technical and rigorous curricula that aims to provide learners with the practical aptitude and knowledge necessary to fulfill their carbon management goals. As such, concerted diligence to the course material prior to passing the proficiency examinations is crucial to earning a Certificate or Diploma. Alumni that have earned a Certificate of Proficiency or a Diploma have demonstrated an enthusiastic and staunch commitment to addressing climate change and are considered experts in their field of study or profession.
Our learners represent diverse backgrounds and come from almost every country in the world. Whether you simply want to understand how carbon markets work or you want to become a leading expert on greenhouse gas verification, carbon management, or how to be a climate change officer, we have a training program to fit your needs.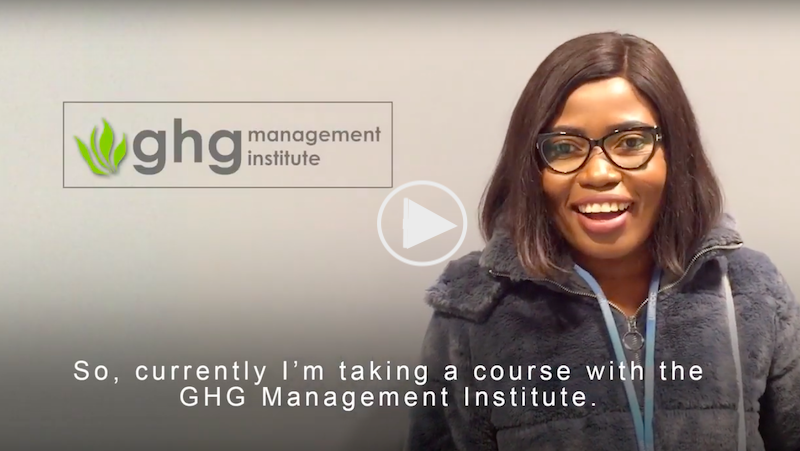 Individuals from the following backgrounds and types of organizations are trained and credentialed by the Institute:
Graduate and undergraduate students
National GHG inventory experts
Individuals from the UNFCCC's Roster of Experts
Representatives from all levels of government, including cities, states, provinces, and countries
Individuals from a wide array of sectors, such as engineering, information technology, conventional & renewable energy, oil & gas, chemical, agriculture, waste, manufacturing, transportation, food & beverage, and various industrial sectors
Working professionals from an assortment of companies, including environmental organizations, investment firms, law firms, consulting firms, real estate groups, academic institutions, and non-profit organizations
Individuals seeking to expand their knowledge of carbon accounting, reporting, and verification procedures
---
Alumni Registry
Having launched our first training program in 2008 (learn more about our history here), the Institute's professional network of alumni has been growing for over a decade. At the end of 2008, we prepared 161 individuals for carbon management– and just two years later, our alumni increased by 365%!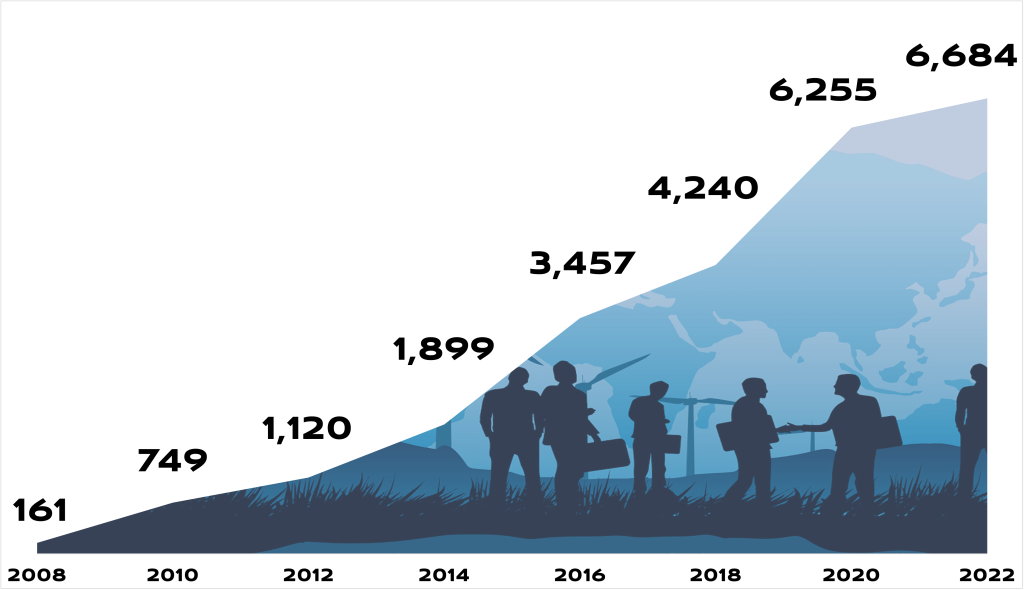 Now, we have almost 7,000 alumni worldwide.
Beginning in 2018, the GHGMI Alumni Registry has been compiled annually and contains alumni who have earned a Certificate of Proficiency or a Diploma within the reporting year from our online education program. Alumni who appear in these registries have provided their consent to be included. Don't see your name listed? To add yourself to the registry or to learn more, contact: [email protected]
Click the following buttons to download each annual Greenhouse Gas Management Institute Alumni Registry:
20212020201920182017-2008 (forthcoming)
---
Distinguished Alumni Award
Each year we celebrate our alumni by awarding our Distinguished Alumni Award. This achievement honors an alumnus/a who has received a Certificate(s) of Proficiency from our education program and has demonstrated distinctive professional accomplishments in providing the foundation and leadership for greenhouse gas management globally. 
Interested in receiving the GHGMI Distinguished Alumni Award?  Nominate yourself or a colleague during our annual alumni survey period, typically beginning in January.
---
Where Do Our Members Come From?
Zoom-in and click on countries within the interactive map below to view our members' presence.