2019 Distinguished Alumni Award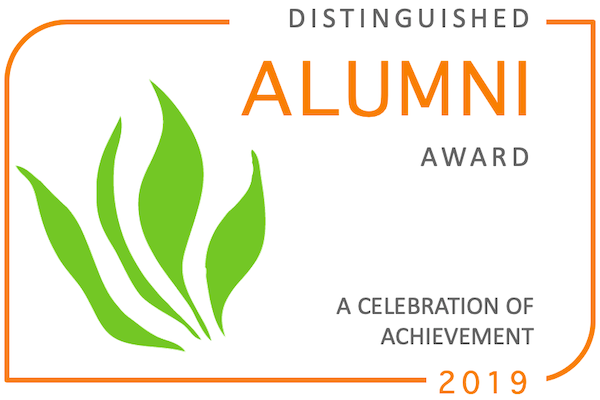 In keeping with the Greenhouse Gas Management Institute's (GHGMI) intent to celebrate the astounding achievements of our alumni, GHGMI is awarding the 2019 Distinguished Alumni Award to Leal Kumar Dindoyal, a senior statistical officer in Mauritius. Leal has demonstrated a staunch commitment to his carbon management training with GHGMI and will undoubtedly continue to serve as a consequential addition to the global society of greenhouse gas (GHG) management professionals.
The Institute's annual Distinguished Alumni Award honors an alumnus/a who has earned a Certificate(s) of Proficiency from our education program and has otherwise exhibited distinct leadership for GHG management globally. GHGMI alumni are able to nominate themselves or someone else for the Distinguished Alumni Award via our annual Alumni Survey, typically distributed in the first few months of the following year.
Leal participated in the UNFCCC Online IPCC Guidelines Training Programme, where he earned Certificates of Proficiency in courses 501 IPCC: Introduction to Cross-Cutting Issues and 551 IPCC: Waste, as well as the program-specific Certificate of Training. Leal's skillfulness and pragmatic application of his knowledge gleaned through his training with GHGMI has supported his work with Mauritius' Ministry of Environment, Solid Waste Management and Climate Change and sets a standard of excellence for climate action professionals.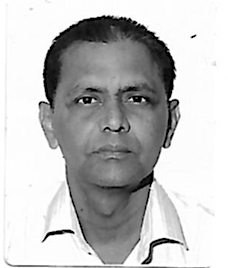 Mr. Leal Kumar Dindoyal joined the Environment Statistics Unit at the Ministry of Environment, Solid Waste Management and Climate Change in Mauritius as a senior statistical officer in 2013. It was during this position that Leal became fully cognizant of the worldwide ramifications of climate change, and subsequently dedicated his career to meaningfully addressing these challenges through his expertise in statistical analysis.
Leal contributed to the United Nations (UN) Framework for the Development of Environment Statistics (FDES) in 2013, which provides for informed decisions regarding environmental policy and underscores the nexus between statistical data and understanding climate change. The following year, Leal was involved in Mauritius' third national communication (NC), where he helped develop Mauritius' national GHG inventory and satisfy QA/QC protocols. Currently, Leal is conducting quality control methodology and facilitating verification procedures for Mauritius' 2020 Biennial Update Report (BUR), where he primarily focuses his efforts in the waste sector. In the near future, Leal aspires to fulfill requirements under the National Adaptation and Migration Actions (NAMA) to establish an emissions measurement, reporting, and verification (MRV) system for Mauritius.
The GHG Management Institute Courses on 501 IPCC: Introduction to Cross-Cutting Issues and 551 IPC:C Waste have been of tremendous help in understanding the rigor, methodology, and best practices needed for the management of a good and reliable inventory. I am humbled and honored to receive this award on behalf of all my Mauritian colleagues who enrolled in these courses. Undoubtedly this acknowledgement has triggered my desire to learn more from GHG inventory management. I am hopeful that this will enable me to serve my country and the ministry where I am posted now to achieve our objective of measuring emissions accurately, transparently and consistently in the future.
The Institute is proud to have supported the training and professional development of an exceptional alumnus, and we applaud Leal for his unyielding efforts to address climate change. Congratulations Leal, we are eager to see what you accomplish next.
---
Interested in receiving the GHGMI Distinguished Alumni Award?  Nominate yourself or a colleague during our next annual alumni survey period, January-February 2021.
---
One response to "2019 Distinguished Alumni Award"