2020 Distinguished Alumni Award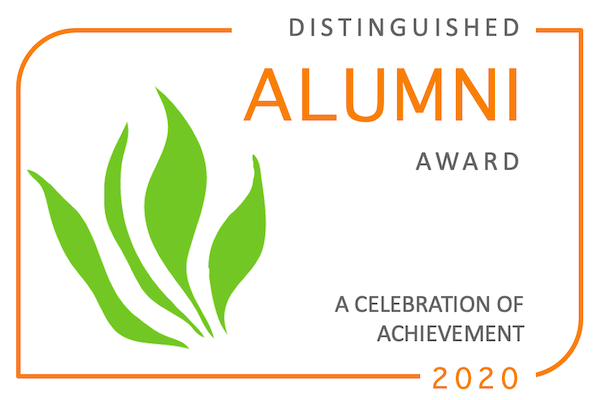 Every year, the Greenhouse Gas Management Institute (GHGMI) is pleased to celebrate the achievements of our alumni by presenting the annual Distinguished Alumni Award to one alumnus/a. We are honored to host and support a community of ambitious carbon management professionals representing over 11,000 members from all over the world, and we appreciate greatly having received so many nominations for this 2020 Alumni Award.
The Institute's annual Distinguished Alumni Award honors an alumnus/a who has earned a Certificate(s) of Proficiency or Diploma Certificate from our education program and has otherwise exhibited distinct leadership for GHG management globally. GHGMI alumni can nominate themselves or someone else for the Distinguished Alumni Award via our annual Alumni Survey, typically distributed in the first few months of the following year.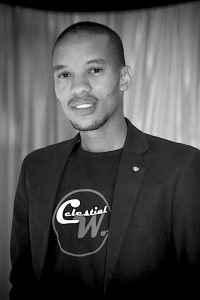 The Institute is proud to announce Thabang Moseki as GHGMI's Distinguished Alumnus for 2020. Thabang is currently an Environmental Engineer with Ecosurv Environmental Consultants, and completed his Diploma in GHG Measurement, Reporting, and Verification (MRV) in October 2020, demonstrating impressive performance throughout the program. The Diploma in GHG MRV supplements Thabang's Bachelor of Environmental Engineering degree from Carleton University, Canada.
As an engineering specialist with Ecosurv, Thabang provides input for major Environmental Impact Assessments (EIA) in the areas of air quality, noise impact, and soil baselines and is also involved in construction-monitoring of projects within the water, mining, and energy sector. In order to advance his understanding of carbon management and to improve the quality of his work, Thabang registered for GHGMI's Diploma in GHG MRV in early 2019, completing all seven required courses in under two years.
I enrolled with the Greenhouse Gas Management Institute (GHGMI) to train in carbon footprinting and GHG management and obtained a Diploma in GHG Measurement, Reporting and Verification. I have been using my skills to prepare Carbon Footprint and Climate Change Risk Assessments for mining projects as well as to quantify GHGs in the energy and mining sector. As a consultant in an organization that prepares EIAs of major projects in the mining, energy and water sector, this training has helped me and my organization to prepare specialized studies in quantification of GHG emissions of each project and identify the GHG impact they have on the country's INDC and recommend GHG emission reduction alternatives.
We are grateful to Thabang and all GHGMI 2020 alumni for their dedication to these essential efforts to combat climate change. Please join us in congratulating Thabang on this meaningful achievement, as well as celebrating the entire aggregation of GHGMI alumni. We are humbled to support the professional development of so many people and are keen to welcome this year's group of inspiring individuals into the community of GHG management professionals.
---
Interested in receiving the GHGMI Distinguished Alumni Award? Nominate yourself or another GHGMI alum during our next annual alumni survey period, January-February 2022.
---
7 responses to "2020 Distinguished Alumni Award"