Ten-Year Anniversary Distinguished Alumni Awards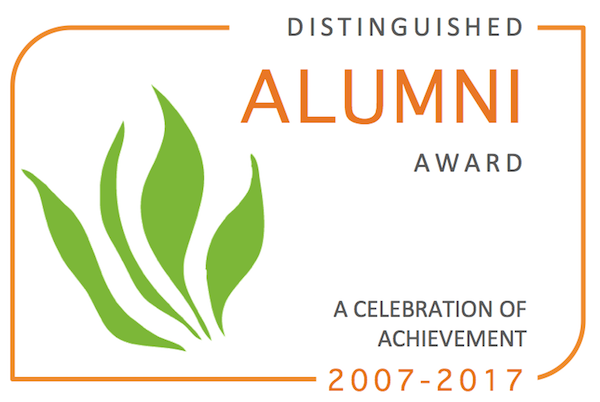 In celebration of the Greenhouse Gas Management Institute's 10-year anniversary, GHGMI presents its new Distinguished Alumni Award. This award honors alumnus and alumna from 2007 to 2017 who have received Certificate(s) of Proficiency from our education programs and demonstrated distinctive achievement or career accomplishments in providing the foundation and leadership for greenhouse gas management globally.
This award celebrates five individuals who are putting rigorous greenhouse gas management skills to work to mitigate climate change. GHGMI is proud to have supported the education and professional development of these champions. They our outstanding examples of the power of a future full of highly competent and ethical professionals committed to reversing climate pollution.
Join our alumni in building your skills. Enroll in an individual course or diploma program.
---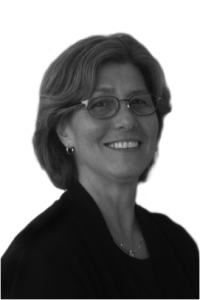 Doriana Allyn is a Sr. Manager at Brother International Corporation (BIC) in Corporate Communication Governance Compliance. Previously she was the Sr. Manager for Environmental Health & Safety at BIC. It was in this capacity that she was accountable for corporate Environmental Health and Safety programs for the U.S. and Latin America locations. Her expertise was in leadership and the development of a professional and administrative environmental, health and safety program that ensured all environmental, health and safety programs, CSR events, procedures, training, work practices and controls were effectively implemented for the Brother Americas.  She also enjoyed serving as an advisor to the EMS group in 2016 after having worked with a special committee assigned to implementing ISO 14001 within the Brother Americas.  During that time, Doriana acted as the liaison between the Brother Americas and the parent company in Japan on special projects and programs under BIL Japan, globally and specifically to the Brother America subsidiaries.  This included being on a global working group in creating a long term Environmental Action Plan and reporting to the CDP.  This is where GHGMI education for greenhouse gas accounting became critical in being able to successfully take BIC to the next level.
Doriana Allyn was nominated for this award by her colleague, Cathy Courter, "Dori tirelessly worked towards reducing our emissions as a company and continues to inspire her colleagues with her passion towards a cleaner environment for all."
---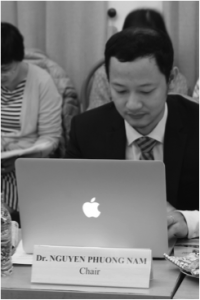 Dr. Nguyen Phuong Nam achieved successfully his PhD for Renewable Energy and Sustainable Development at the Bonn University, Germany in 2012. His expertise of more than 10 years currently focused on Climate Change Policy in Vietnam and GHG inventories. Spending six years in Germany as a research fellow in solid waste treatments by biological methodologies such as biogas, composting, vermicomposting at Bonn University and worked on the topic of renewable energies under Clean Development Mechanism (CDM) Projects since 2007. Coming back to Vietnam for working as the Head of Center for Technology Responding to Climate Change (CliTech) under Ministry of Natural Resources and Environment (MONRE) since 2013, he had many activities in the topics of National GHG Inventory System and other policies related to NAMAs, NDCs, MRV, Climate Change Law, etc.
Dr. Nam is a member of the editing broad of Journal of Vietnamese Environment (JVE) since 2016 and the reviewer of UNFCCC for National Communications from Parties not included in Annex I to the Convention related to the technical analysis of biennial update reports (BURs) from non-Annex I Parties under the International Consultation and Analysis (ICA) process since March 2017. His technical analysis expertise covers all five sectors of national GHG Inventories (Energy, IPPU, Agriculture, LULUCF and Waste). Beside, he is also the UNFCCC reviewer for mitigation actions and their affects; finance, technology and capacity building needs and support received.
---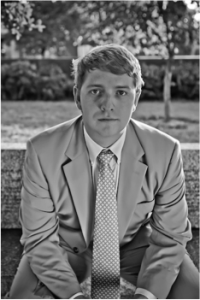 William Paddock is the founder and managing director of WAP Sustainability Consulting, a leading provider of sustainability services that include carbon accounting, lifecycle assessments, certification support, product transparency programs, supply chain sustainability and managed sustainability services. Paddock has become a trusted leader as a sustainability expert for corporations and manufacturers representing 50+ national and global clients comprising over $100B in annual sales.
Paddock is a graduate of the University of Alabama with a B.S. in Environmental Science and received his MBA from The Institute for Sustainable Practice at Lipscomb University. He is an adjunct professor of Advanced Sustainable Enterprise at the Institute for Sustainable Practice. He is a certified professional in GHG Management by the Greenhouse Gas Management Institute and EcoCanada (EP(ghg)) and trained by Global Reporting Initiative in its G4 reporting protocol. He is also the co-author of the book, "The Thinking Executives Guide to Sustainability".
He serves as an EcoSystem Partner for the International Living Future Institutes Living Product Challenge, serves on the USGBC Materials and Resource Technical Advisory Committee, and is a trained service provider for The Sustainability Consortium.
"My participation with GHGMI and my educational certificates from GHGMI have helped me stand out in my profession as a Carbon Accounting Professional. For the past 12 years, I have been fortunate to grow a sustainability consulting firm that helps organizations manage and report on GHG emissions. Our firm has grown significantly, working with multiple Fortune 100 and many Fortune 500 companies. The knowledge obtained through my education with GHGMI and in my coursework with GHGMI have been a significant advantage to me in my career."
---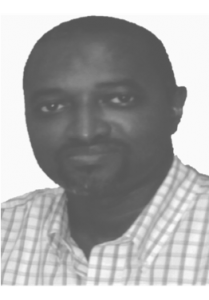 Babacar Sarr, is a recognized expert in Climate Change and Renewable Energy, member of the MRV South South Collaboration Network / UNFCCC – Lomé Regional Collaboration Center, and the Senegalese Climate Change National Comity (COMNACC). As a consultant for the Ministry in charge of Environment, He proposed the SENEGAL MRV System, contributed to the development of SENEGAL Nationally Determined Contribution (NDC and INDC), and 3rd National Communication for the Energy Sector.
He has more than 20 years of professional experience in North America in the fields of Automotive Manufacturing, Energy, High technology and services with proficiency in Organization System Development, Quality Management and Project Management. Mr. SARR is the General Manager of ENERTEC-SARL, He holds an engineering degree from the University of Quebec at Trois-rivieres (CANADA), and had professional certificates in Project Management from the Project Management Institute (PMI) and Quality Management from the American Society for Quality.
---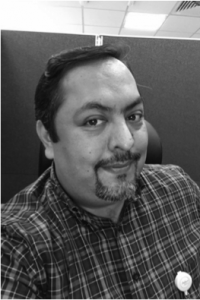 Farrukh Ikram I Ul-Haq is a sustainability professional, currently working with Saudi Arabian Basic Industries Corporation (SABIC) as a Sr. Analyst in Energy and Sustainability department of Manufacturing division. He started his education in engineering for first two years of college (Pre-Engineering) but then moved to complete bachelors in commerce. He completed a Masters degree in Management Information Systems and moved to the Energy and Sustainability division where he decided to pursue professional certification from GHGMI to aid in his current job.
"I am very pleased to have completed the professional certification and recommend anyone in the field of sustainability to opt for the same. By completing a course from GHG management institute it has given me self-confidence and a credential to prove that I am qualified to handle my job. Above all, it distinguishes me from the competition in the market. I am a father of three kids, hailing from one of the most beautiful capitals of the world, Islamabad of my beloved country Pakistan. I love to play (of course) cricket and squash."
---