2021 Distinguished Alumni Award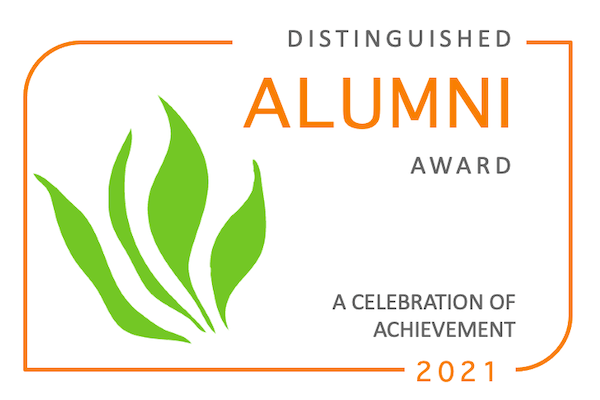 Each year, the Greenhouse Gas Management Institute rewards an alumnus/a with the GHGMI Distinguished Alumni Award. Awardees receive an official certificate that they're able to share with their professional network and list within their resume or curriculum vitae. GHGMI's alumni and member network continues to grow each year. In 2021, we surpassed 13,000 global members that we are proud to have trained and continue to support in reaching their carbon management goals.
The Institute's annual Distinguished Alumni Award honors an alumnus/a who has earned a Certificate(s) of Proficiency or Diploma from our education program and has otherwise exhibited distinct leadership for GHG management globally. GHGMI alumni can nominate themselves or someone else for the Distinguished Alumni Award via our annual Alumni Survey, typically distributed in the first few months of the following year.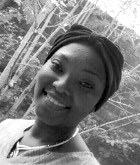 The Institute is thrilled to present the 2021 Distinguished Alumni Award to Sarah Lelo Phoba! Sarah was part of the U.S. Forest Service Central Africa Women's Initiative for Climate Action training program, a year-long program funded by the U.S. Department of State's Climate Fellow's program. Through this program, Sarah earned her Diploma in GHG Measurement, Reporting, and Verification (MRV), the most rigorous diploma program offered by GHGMI.
Sarah Lelo Phoba is an agricultural engineer from the Democratic Republic of Congo and holds a master's degree in Environmental Management. Sarah recognizes the impact that climate change has and will have in her country, and has aligned her personal passion for preserving the planet's resources and splendor with her career.
Sarah's tenacity for climate action through emission mitigation is pronounced, and she hopes to use the technical skills gained throughout her training with GHGMI to build a mitigation project in her country's ministry to maximize emission reductions and cost benefits. We commend Sarah for her ambitions, and are excited to see what she pursues next.
I was selected as a candidate for strengthening the expertise and involvement of Congolese women in the GHG accounting and reporting process, a project initiated by the U.S. Forest Service International Programs. I was one of the 20 candidates selected from the sub region to follow a diploma program with GHGMI. I recently completed my program and graduated in Greenhouse Gas Measurement, Reporting and Verification.

I live by "think global and act local," and I hope to save our planet, our most precious heritage, from the impacts of the increasing concentration of greenhouse gases by finding solutions in the realms of mitigation and adaptation. This is the challenge that our generation, individually and collectively, must take up. We thank GHGMI for the training provided, for awakening our conscience, and for having technically equipped us to enable us to meet this challenge. – Sarah Lelo Phoba
Statement was translated from French and edited for clarity.
Sarah's determination and pursuit of technical proficiency will not only directly address the impacts of climate change in her country, but it has also strengthened the global reserve of GHG experts. Her inherent passion for the Earth's preservation is the catalyst needed for enacting genuine change throughout the world.
In the comments below, please join us in congratulating Sarah for being selected as our Distinguished Alumna for 2021, as well as the achievements of our entire alumni community. We admire our alumni for their continued contribution to meaningful climate action and dedication to GHG management. Today we celebrate these collective efforts that will continue to be valued by future generations.
---
Interested in receiving the GHGMI Distinguished Alumni Award? Nominate yourself or another GHGMI alum during our next annual alumni survey period: February-March 2023.
---
One response to "2021 Distinguished Alumni Award"