Céline Gueguen
Faculty, Fellow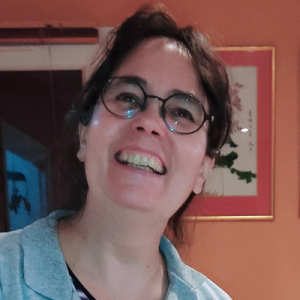 Céline fell into her first professional experience estimating greenhouse gas emissions and has remained in that career ever since. Céline began as an intern at an agricultural research institute, where she was responsible for in-situ gas sampling and laboratory analysis for estimating nitrous oxide emissions. Continuing down the path of emission estimation, Céline became an engineer and worked for eight years for a design agency, where she participated in the development of an emission calculation module focusing on air quality modelling at the urban and regional levels.
Afterwards, for 14 years Céline grew her profession with Citepa, a French reference center for GHG emission inventories. Céline first specialized in the waste sector as an inventory compiler, later ending her time with Citepa as an assistant to the inventory manager. Throughout her tenure, Céline enhanced the international establishment of Citepa through training and capacity building activities in the waste sector, inventory arrangements, and measurement, reporting, and verification (MRV) systems. Céline is also one of the lead authors for the 2019 Refinement for the 2006 IPCC Guidelines.
Since 2020, Céline has worked as an independent consultant for Transparency for Life. Céline has dedicated her professional life towards reducing emissions and atmospheric pollutants through inventory analysis, training, and capacity building of stakeholders and national GHG experts, specifically by supporting countries in their choice of emission mitigation.
View All Publications