Keri Enright-Kato
Managing Director, Programs and Strategy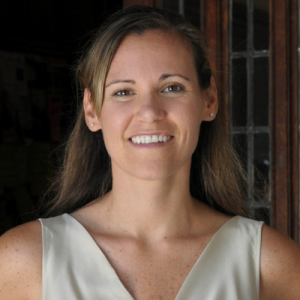 As Managing Director, Programs and Strategy at the Greenhouse Gas Management Institute, Keri helps drive the organizational strategy and is responsible for ensuring seamless program delivery, effective project management, team management and development, and quality control and evaluation.
Keri has over 15 years of experience building high-functioning teams, overseeing strategic planning processes, and providing guidance on policies and programs to address climate change. As a Senior Policy Advisor with the U.S. Climate Alliance, she worked closely with Governors and their policy teams to pursue meaningful legislative and regulatory measures to achieve collective and individual state climate goals. As the Director of the Office of Climate Change, Technology and Research at the Connecticut Department of Energy and Environmental Protection, Keri was responsible for setting statewide priorities and technical direction to ensure meeting the state's statutory greenhouse gas reduction targets. Her work included coordinating the Governor's Council on Climate Change, guiding the development of state-wide policy planning documents, and representing Connecticut's climate change and energy policy interests and priorities in regional, national, international programs such as the Regional Greenhouse Gas Initiative, Transportation and Climate Initiative, the US Climate Alliance, and the Under2 Coalition.
In previous positions at Yale University, SmartPower, and the American Council on Renewable Energy, Keri administered programs, policies, and initiatives that focused on sustainability, climate change, and renewable energy technologies. Keri also served as a Peace Corps volunteer in the country of Tonga where she was responsible for implementing a variety of environmental and community youth development programs.
Keri holds a B.A. in Psychology from Whitman College and M.A. in Sustainable International Development from the Heller School of Policy and Social Management at Brandeis University.
View All Publications