Lisa Hanle
Faculty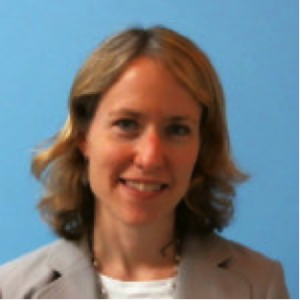 Lisa has been active in the reporting and review of GHG inventory information at the project, facility, national and international level for 18 years. Most recently, Lisa has been seeking opportunities to apply, and build on, the knowledge and experience gained from implementation of the GHG reporting and review processes for developed countries under the Convention and the Kyoto Protocol, to support capacity building efforts to engage all countries under the Paris Agreement.
Lisa served as a Programme Officer at the United Nations Framework Convention on Climate Change (UNFCCC) in Bonn, Germany, where she supported the international negotiations to develop the latest guidelines for reporting and review of GHG inventories under the Convention and the Kyoto Protocol, for use by developed countries. At the UNFCCC she also actively coordinated international expert review teams in their effort to review GHG inventories from developed countries, an extension of earlier work, where Lisa participated as the industrial processes sector expert on several such expert teams.
Prior to her work with UNFCCC, Lisa worked for the U.S. Department of Energy and the U.S. Environmental Protection Agency. During her years with the Federal Government, she was a member of the U.S. delegation to several meetings of the Conference of the Parties to the UNFCCC as well as negotiations of the United Nations Commission on Sustainable Development.
On a technical level, in 2017, Lisa was a member of a committee of the National Academies of Sciences, Engineering and Medicine, focusing on "Anthropogenic Methane Emissions in the United States". While at the U.S. EPA, Lisa supported development of the annual U.S. GHG inventory to the UNFCCC (responsible for generating emissions estimates for industrial processes and fugitive emissions from coal, oil and natural gas). She was also a core member of the team that developed the United States' first mandatory, facility-level GHG reporting program, and served as a lead author in the development of the 2006 Intergovernmental Panel on Climate Change Guidelines for National Greenhouse Gas Inventories.
Lisa holds a Master's Degree from the Johns Hopkins University School of Advanced International Studies, where she focused on International Economics with a concentration in Energy, Environment, Science and Technology and a Bachelor's Degree in Biology from Notre Dame of Maryland University. She was also a Fulbright Scholar, studying in Konstanz, Germany. Lisa currently resides just outside of Washington, DC.
View All Publications