María Juan Blasco
Registrar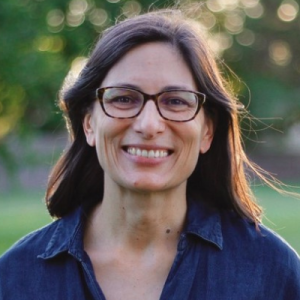 María is the Registrar for the GHGMI's Registrar Office since June 2022. María's responsibilities include core activities related to engagement with the members of GHGMI's e-learning program, such as orientation and registration at the Institute's GHG management programs, grades processing, and activity coordination in the course forums. Committed to facilitating capacity-building opportunities, María administers GHGMI's scholarship applications review and awards. Her involvement in capacity-building projects also includes the translation to Spanish of GHGMI´s IPCC courses and assisting with the UNFCCC experts' training programs.
María joined GHGMI in 2019 as Operations Coordinator to assist in overseeing the administration of the office, systems, and financial controls with a specific emphasis on tools optimization. Originally from Spain, she had previous work experience in developing sustainable agricultural practices. María obtained her PhD from the Instituto Valenciano de Investigaciones Agrarias (IVIA)'s plant protection and biotechnology group (Valencia, Spain) where she carried out research in agricultural Integrated Pest Management projects in Spain and Florida.
María is now located in Southern Nevada (USA) where she enjoys being outdoors with family and friends when she is not working with the Registrar's Office.
View All Publications