Maria Juan Blasco
Operations Coordinator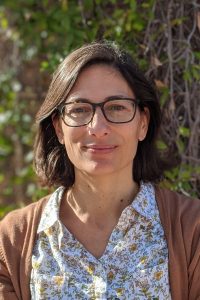 Maria coordinates daily and programmatic operations for the Greenhouse Gas Management Institute (GHGMI). She assists in overseeing the administration of the office, systems, and financial controls to support the staff with the tools required to contribute to their work in fulfilling GHGMI's mission.
Maria's professional experience has focused on the development of sustainable agricultural practices. She obtained her PhD from the Instituto Valenciano de Investigaciones Agrarias (IVIA)'s plant protection and biotechnology group (Valencia, Spain) where she carried out research in agricultural Integrated Pest Management projects in Spain and Florida.
Maria enjoys being outdoors which has led her to volunteer with Corkscrew Regional Ecosystem and Watershed (CREW) in southwest Florida and at the Native Plant Nursery of Lake Mead National Recreational Area in the Mojave Desert, Nevada.
View All Publications