Olga Lyandres
Project Manager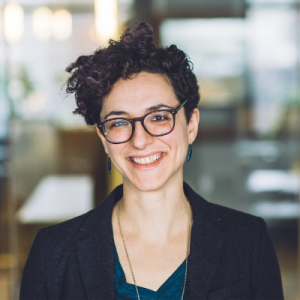 Olga Lyandres joined Greenhouse Gas Management Institute in 2022 as a project manager. She supports a portfolio of projects that focus on developing tools, building capacity, and providing technical MRV support under multiple programs at GHGMI.
Olga's work focuses on the intersection between climate, ecosystems, and mitigation. Olga develops tools and training materials to enable inventory and mitigation assessment for land-based and agricultural GHG emissions. She also supports projects evaluating the offset credit quality such as the Carbon Credit Quality Initiative for forestry, and GHGMI online course development in mitigation. Olga has extensive experience working through collaborative partnerships with a variety of stakeholders from local government to academic institutions and private sector.
Prior to joining GHGMI, Olga was working on agricultural conservation programs and policies at the Delta Institute and water quality at the Alliance for the Great Lakes. Olga holds a B.S. in Electrical Engineering from University of Illinois at Urbana-Champaign and a Ph.D. in Biomedical Engineering from Northwestern University. Olga grew up in Belarus and now lives in Chicago.
View All Publications