Tom Baumann
Co-Founder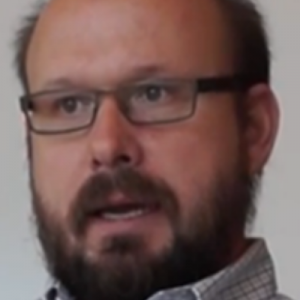 Tom Baumann is Co-founder of the GHG Management Institute. Tom is a registered professional engineer and certified knowledge manager.
Tom co-developed and instructs GHGMI courses and workshops on MRV.
Tom's career includes roles as a senior manager in a government cleantech fund, director at an international certification company; co-founder of ClimateCHECK, Collaborase, Xpansiv, Adaptation Ledger and ScribeHub. Tom is also founder and Co-chair of the Climate Chain Coalition. Tom's experience covers North America, Latin America, Europe, Africa, the Middle East and Asia. Tom has worked with 100s of organizations on climate change, clean technologies and sustainability.
Tom has extensive experience with GHG standards, including the WBCSD-WRI GHG Protocol, Climate Disclosure Standards Board, UNFCCC CDM, and various GHG programs. From 2014 to 2019 Tom was International Chair of ISO climate change standards (ISO TC207/SC7 GHG management and related issues). As Chair of ISO TC207/SC7, Tom led the efforts of 57 participating countries, 18 observer countries and 18 liaison organizations to develop international standards to meet the needs for GHG Measurement, Reporting and Verification (MRV). ISO TC 207/SC7 encompasses standards for GHG quantification, GHG verification and GHG accreditation (e.g. ISO 14064, 14065, 14066, 14067).
Tom has a degree in environmental economics and completed graduate studies in climate change economics. Tom also has degrees in environmental engineering, and completed graduate studies specializing in GHG measurement, air pollution and clean technologies. Tom also has certificates in sustainable business and environmental impact assessment.
Why I Work at the Institute
The motivation started for me in 2002 when I was the manager of GHG measurement and reporting for a GHG technology fund for the government of Canada with over 100 projects in the portfolio, and my primary responsibility was to determine the verifiable GHG benefits of our investments. It was technically demanding work and too much for one person. I dreamed about a day when something like the GHG Management Institute would exist so that I could draw on a range of qualified GHG experts with specialized technical expertise to undertake this new area of challenging work. In 2007, when I co-founded my own company, ClimateCHECK, with my long-time colleague Patrick Hardy, we decided we wanted to start the GHG Management Institute – to quote Gandhi – 'be the change you wish to see in the world.'
We had neither investors nor major partners to make this idea a reality – we only knew others with similar interests and character to make it happen. Among our first actions was to contact Michael Gillenwater, Executive Director of the GHG Experts Network. Michael also had a cooperation ongoing with Gao Pronove of Govida (previously with the Earth Council in Geneva). Within months we all joined and launched the GHG Management Institute (GHGMI). Soon afterwards, we were fortunate to be partnered with the World Resource Institute and the Carbon Disclosure Project. Since then, more and more leading organizations have decided to partner with GHGMI in a team effort to make GHGMI a growing success. We still need more visionary funders to support GHGMI; but, our resolve to make GHGMI a success and useful resource for everyone is undiminished.
Being a registered professional engineer, among my first priorities was to lead the development of GHGMI's Code of Conduct to serve as a guide for professional standards of practice. Competency, ethics and duty of care are fundamental characteristics all service providers and solution providers should possess – addressing global climate change particularly requires us all to be our best.
Right now, my particular interest at GHGMI is in developing new online tools that can help GHGMI's community to apply their knowledge from GHGMI's training programs. These new online tools, including an online platform for standards development and expert collaboration, will empower the GHG community to create solutions for their customers and stakeholders. With the global scale of GHGMI's community, and with the new tools we are launching on our 3rd anniversary this fall, we hope to catalyze a global network to function at the highest standards and to achieve ever greater positive impacts to address climate change.
View All Publications