Getting real about "real" carbon offsets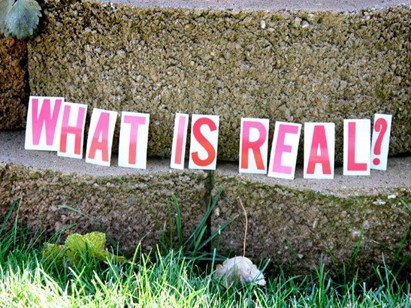 I am about to commit an act of minor heresy by telling you that something everyone repeats as gospel is flat bunk. The qualities of a good emission offset project are one of the most common refrains you hear in the carbon offsets community. You can probably repeat most of them by memory: real, additional, permanent, verifiable, etc. Different programs or protocols might add other points about leakage or accuracy, or conservativeness or some other offset quality principle. But common to almost all programs and standards and protocols is the criterion that offset projects or credits must be "real."
Here is a question for you: What does it mean for an offset project to be real? What would an unreal offset project be? How could we tell if it was unreal, and is this something we should be concerned about?
For years I have never really been clear what we meant when we said offsets should be "real." But I just went along with it; because everyone else was repeating it, it must be correct. Right? (I was not positive where the concept came from, but my colleague Derik Broekhoff has cited the U.S. Clean Air Act. See below for more historical background.1) Some things you don't question because they sound good, even if you are not sure what they mean. You assume everyone else understands and just go with it.
I have even participated in repeating the use of the term "real" in my own publications, including our work through the Offset Quality Initiative. (This work was migrated and built upon in developing OffsetGuide.org).
But I am here to tell you that it is all a bunch of gibberish and we should do away with the term entirely and quit acting like it is unambiguously meaningful. We only do ourselves harm by employing vacuous language.
Now you may say that you have seen definitions of what "real" means in the context of offset projects, and that the definition seems reasonable to you. So, let me show you why you have been duped.
I will start with a previous effort of mine the Carbon Offset Research & Education (CORE) website (content updated and migrated to OffsetGuide.org) to show that I am not just picking on others. CORE refers to the meaning of "real" as:
Offsets should come from real projects that have actually been implemented or will be implemented
Here is a pretty clear case of a circular definition…using the term real to define real. Reading more closely, though, the intended meaning seems to be that offsets cannot come from imaginary projects, or even more specifically that forward crediting (i.e., issuing credits before emission reductions have been achieved) should not be allowed. Forward crediting is a legitimate issue. But it is not clear to me that the term "real" means a ban on forwarding crediting. Wouldn't it be easier to say: "no forward crediting."
The Regional Greenhouse Gas Initiative (RGGI) defined "real" as:
Offsets must represent actual emission reductions and not artifacts of incomplete or inaccurate accounting. The effects of a project on GHG emissions must be comprehensively accounted for, and "leakage" in emissions must be factored into the quantification of emission reductions.
RGGI throws in the concepts of completeness and accuracy in accounting as well as the analogous issue of leakage. So does "real" mean the same as accuracy and completeness? Or is real just a synonym for leakage?
In another RGGI document they went further:
For a greenhouse gas offset to be real an offset compliance unit must represent one ton of CO2-equivalent (CO2e) greenhouse gas emissions reduction or removal (carbon sequestration) that results from an identified emissions reduction activity (i.e., a clearly identified action or decision). Offset project emissions reductions or removals must not be an artifact of incomplete or inaccurate accounting. Therefore, a project emissions or carbon sequestration baseline and project emissions reductions or removals must be quantified using accurate quantification methodologies and conservative assumptions where appropriate to account for measurement uncertainty. Quantification methodologies must appropriately account for all relevant greenhouse gas emissions sources and sinks and identified project leakage.
Let's unpack this one. It seems that "real" for RGGI means pretty much everything. There is a hint at additionality in the language on action or decision. They bring in completeness then credible baselines and next conservativeness followed by leakage. And it seems the principle of accuracy is repeated about half a dozen times. So maybe "real" is just some meta-level principle in line with the surfer dude use of the term. "Dude, that project is soooo real."
In its presentations of how it interprets AB32, the California Air Resources Board has explained to stakeholders that it views "real" as having the following components:
Conservative estimates
Sound quantification methodologies
Verified reductions
Reductions are permanent
Account for emissions leakage
Avoid double counting
Again, it seems "real" is all good things to all people, such that it is not clear to me what it doesn't mean.
The organization formerly known as the Pew Center on Global Climate Change (now the Center for Climate and Energy Solutions or C2ES) defined "real" in its briefing on offsets as:
GHG emission reductions should represent actual emission reductions and not simply be artifacts of incomplete or inaccurate accounting.
Like with RGGI, it sounds like what they really meant to refer to is the principles of completeness and accuracy.
Well this is an interesting exercise, you may think. But what do the players that set the market terminology in the first place have to say? OK, let's run through them.
The Clean Development Mechanism (CDM) rules states that offset projects must be "real" in various places, but I am not aware of the term actually being defined anywhere (if I've overlooked something, someone please point out to me in the comments section where they do).
The Verified Carbon Standard (VCS) goes with the imaginary friend test:
All the GHG emission reductions and removals and the projects that generate them must be proven to have genuinely taken place.
I'm not sure we need a new term and principle for something that is already pretty well covered under the concept of fraud. Lying and claiming that some nonexistent offset project activity is taking place would seem to be a pretty obvious case of fraud to me. If we needed to be explicit on it then instead of saying real, how about just "VCS does not allow fraud." That would seem to address the issue without ambiguity.
From WRI and the GHG Protocol team we have the following:
An offset credit is real if it represents an actual net reduction or sequestration in emissions, and is not an artifact of incomplete or inaccurate emissions accounting, including leakage. Leakage is defined as an unintended increase in GHG emissions caused by a project. A frequently cited example of leakage is a forest sequestration project that simply shifts deforestation activities to other forest land, reducing or eliminating the net sequestration from the project.
Here, again, they seem to view real as being a synonym for both completeness and accuracy, which they also use as separate principles elsewhere. They state that real is also about leakage, and go on to try and explain leakage within their definition of "real." Why not just talk about completeness and boundaries. How does referring to it as "real" help?
Our friends at the Climate Action Reserve (CAR) offer the following definition for "real":
Estimated GHG reductions should not be an artifact of incomplete or inaccurate emissions accounting. Methods for quantifying emission reductions should be conservative to avoid overstating a project's effects. The effects of a project on GHG emissions must be comprehensively accounted for, including unintended effects (often referred to as "leakage").
Again, we have concepts related to completeness, accuracy, conservativeness (which is in conflict with accuracy), as well as leakage (which is a derivative of completeness).
ISO 14064 is silent and does not use term (it also completely avoids the topic of additionality, which is fascinating given that you can't even conceive of an offset without the concept of additionality). The Gold Standard and Carbon Fix require that projects be "real" but do not appear to explain what they mean by using the term (again, someone please correct me if I missed something).
What does all this mean? Well, it would seem that we have all acted a bit like a bunch of used car salesman…spouting off terms that sound good to everyone but that don't really mean anything, or at least not anything well-specified or widely agreed upon. (We might as well have required that offset projects be "beautiful" or "synergistic" or some other corporate buzzword that can be attached to any appealing concept.) It is amazing we have gotten so far in writing standards, laws, and protocols using such a vague catchall term.
So, here is what I am calling on all of us to do. Say what we mean and do away with the term "real" when referring to offset project quality criteria. If you mean completeness, then say "completeness." If you mean "accuracy" then say that. If you want to forbid forward crediting, then say forward crediting is not allowed. If we want offsets and offset policies to be viewed as credible, then we need to be careful and speak with precision and a purpose instead of just saying what sounds good.
---
1 The "New Source Review" program under the United States Clean Air Act of 1977 required offsets to be "real, creditable, quantifiable, permanent, and federally enforceable."
Image courtesy of https://notesfromachair.com/2012/02/10/reality-check/
---
14 responses to "Getting real about "real" carbon offsets"