Does This Mean We Should Give Up on Voluntary Carbon Offsets?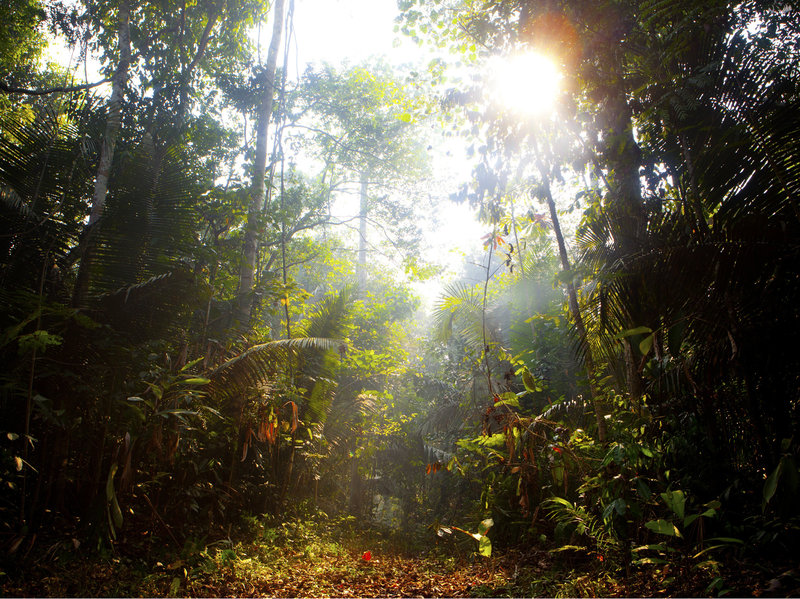 Planet Money is a popular economics podcast from National Public Radio boasting 11.8 million listeners. It covers a wide range of topics, generally trying to personalize what can seem like complicated economic questions (e.g., the work of the Federal Reserve). It receives great reviews.
On Nov. 13, 2015, Planet Money did a podcast entitled "Money Trees," tackling the topic of carbon offsets. NPR reporters, recently back from a trip to Brazil to report on deforestation, felt guilty about their flights and the resulting carbon emissions. They went to the Planet Money team and asked, "should we buy carbon offsets?"
In the podcast, reporters track down two people involved in the first carbon offset project, a forestry project initiated in 1988 in Guatemala to voluntarily offset carbon emissions at a coal-fired power plant being built in Connecticut. The podcast spends a lot of time on the history of the carbon offset concept, and explores the thinking behind the project in Guatemala.
The podcast falls short of a ringing endorsement of carbon offsets. In fact, the Planet Money hosts come across as rather ambivalent about offsets. Their thinking ultimately ends up going like this: 1) offsets are not that costly; 2) trees are good; and 3) buying offsets will make the reporters feel better. So the podcast concludes that the NPR reporters should spend the $50 it would take to offset their air travel.
Good, simple story, right? The brief history of the Guatemala project provided is accurate. But having worked on that 27 year old offset project myself, the Planet Money story gave me real pause. In simplifying the topic, the reporters omitted fundamental information that a practical discussion of offsets, especially one focused on economics, should have covered. Here is what Planet Money failed to mention:
The key economic argument for carbon offsets is that greenhouse gas (GHG) emissions reductions can be much cheaper in one place than in another. So offsets should offer a way to combat climate change more cheaply, an important goal and a key point for understanding carbon offsets of all kinds.
The story states that planting trees in Guatemala led to the storage of carbon that constituted the carbon offset. Not true. The carbon benefit of that specific project was in the trees left standing in the natural forest (i.e., avoided deforestation rather than reforestation). Farmers didn't need to cut down as much natural forest because of more trees on their own land.
The project in Guatemala was the very first carbon offset project, and we learned a lot from it. But that was more than 25 years ago, and the project bears no resemblance to a "state of the art" offset project today. Using it as an example of today's offset projects is totally misleading.
Forestry is just one of many carbon offset options, something listeners did not learn from the Planet Money podcast. Because forestry and land use issues are so complex in most parts of the world, and because forestry offsets encounter vexing "waiting for the trees to grow" and "hoping they don't die or get cut down" issues (technically termed offset "timing" and "permanence") forestry is one of the more challenging carbon offset ideas to communicate, quantify, and implement.
There is often a fine line between providing "useful simplification" and contributing to "active misunderstanding" of a complicated topic. I would argue that the "Money Trees" podcast ignored that line. My suspicion is that the Planet Money team simplified the discussion down to the level they felt the audience could tolerate. That's what I'm afraid of. If the "Money Trees" podcast episode represents the degree of complexity an NPR audience (which is undoubtedly highly educated) can understand, then we have a problem.
The reality is that in "commoditizing" the idea of voluntary carbon offsets we've incentivized a lot of smart people to try and "game" the system with "fake" offsets. And after 25 years of carbon offset experience we've learned how hard it is to distinguish between a "good" offset project that contributes to climate change mitigation, and a "fake" offset project that doesn't. Imagine if there were no way to distinguish between real gold coins, and copper coins covered in gold leaf. Real gold coins would soon disappear from circulation. Voluntary carbon offsets face a similar challenge, even with efforts by reputable offset developers and brokers to implement "quality standards." Poor quality offsets drive down offset prices and put enormous pressure on offset providers trying to take the high quality road. If consumers don't understand that, it's very hard to combat offsets' "race to the bottom."
Advising the public to buy carbon offsets simply because "it's not that expensive," and "it makes you feel good," as opposed to "it makes a difference for climate change," is not the message to send if we want do something about climate change and differentiate good actors and good projects in the carbon offset market. "Feel good" measures may be cheap and easy, but they don't help with the actual problem, and can distract us from truly effective solutions.
27 years after the first voluntary carbon offset project, it makes me wonder whether it's all worth the trouble. Regulated carbon offsets will no doubt be part of many policy efforts aimed at climate change, simply because of the economic efficiencies they can generate. But maybe the take-away of "Money Trees" is that we should give up on voluntary carbon offsets, and redirect those efforts in directions where message simplification doesn't so quickly lead to active misunderstanding.
[This post was submitted by guest author, Dr. Mark C. Trexler, The Climatographers.]
---
3 responses to "Does This Mean We Should Give Up on Voluntary Carbon Offsets?"