Webinar: Deep Decarbonization Needs Deep Collaboration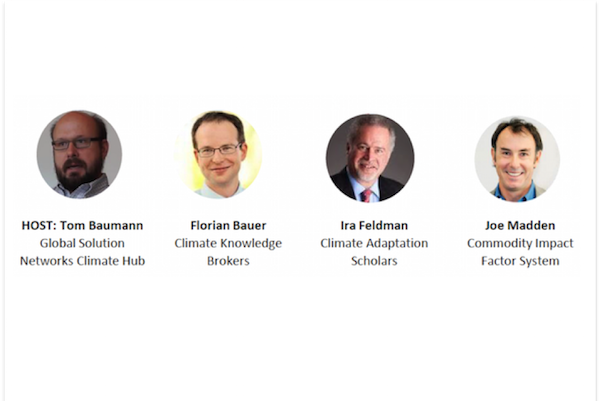 In this recorded Global Solution Networks webinar, GHGMI's Tom Baumann and Ira Feldman discuss digital technologies for climate solutions.  Online platforms have helped revolutionize the response to the climate challenge. Now new technologies and strategies are linking these platforms through the creation of digital networks.
Click here to view the webinar.
Speakers:
Tom Baumann, GHGMI and Global Solutions Networks Climate Hub
Florian Bauer, Climate Knowledge Brokers
Ira Feldman, GHGMI and Climate Adaptation Scholars
Joe Madden, Commodity Impact Factor System
---