Experts Forum on NDC, 28-29 June 2016, Rabat | UNFCCC COP22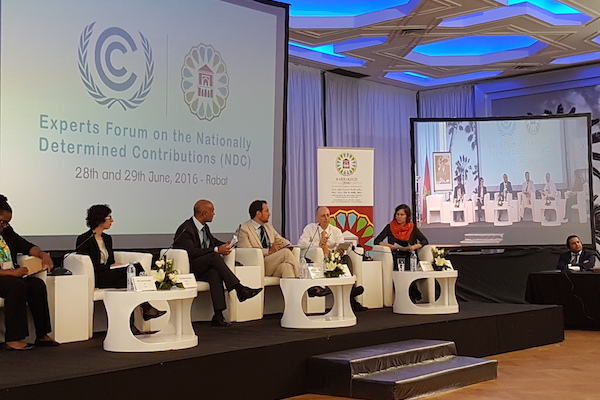 Executive Director and Dean, Michael Gillenwater, spoke during a panel discussion on capacity building and transparency mechanisms for mitigation in NDCs, at the Experts Forum on Nationally Determined Contributions (NDC), June 28-29 in Rabat, as part of COP22 MARRAKECH 2016, United Nations Conference on Climate Change.  Follow these links to read the program agenda and watch a video clip.
Other speakers included: Zitouni Ould Dada, Head of the Technology Unit at the Division of Technology Industry and Economics of UNEP; Susanne Olbrisch, Climate Policy Specialist, Financial Assessments, LECB Programme/UNDP; Yamide Dagnet, Senior Associate, Climate Program UNFCCC Lead, World Resources Institute (WRI); Nadia Taobane, Director of Structuration, Moroccan Agency for Solar Energy (MASEN); and Christophe Rynikiewicz, Senior Economist, ACTeon Environment.
---