Initiative for Climate Action Transparency Spotlight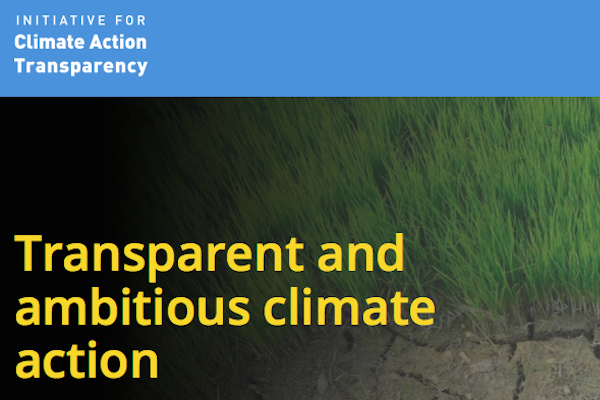 The Initiative for Climate Action Transparency (ICAT) is building a methodological framework for countries to use to transparently measure and assess the impacts of climate policies and actions. This includes guidance for measuring the effects of policies and actions on reducing greenhouse gas emissions, adapting to climate change, responding to sustainable development needs and driving transformational change.
In this recent ICAT news post, the Greenhouse Gas Management Institute (GHGMI) was recognized by the Initiative as experts in GHG estimation and climate science communication, helping develop guidance for the Agriculture sector within this methodological framework.  The Agriculture Sector Guidance will provide instruction on measuring GHG emissions from key agricultural activities to aid practitioner and policy makers in assessing the effectiveness of policies and practice.
Read full post here.
---