10 Years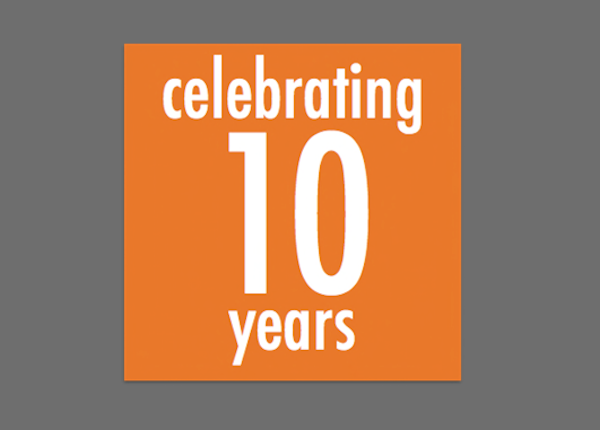 Please celebrate with me for a moment. It is the Greenhouse Gas Management Institute's ten year anniversary!
I am proud and amazed that our visionary voyage reached this milestone through this last decade's political headwinds. We have seen repeated waves of bureaucratic resistance to our efforts to innovate and disrupt. But, I am gratified by how much we have accomplished—an organization, community, alumni network, capacity building infrastructure, and thought leadership that has quietly been built.
Ten years ago, we anticipated a problem and crafted a visionary solution. While the physics and impacts of climate change are slowly snaking up on us over decades, we believed, and still do, that society's response to it would have a threshold effect. Humanity would minimize and procrastinate up until a crisis point, because addressing the global problem would require enormous change and coordination. Given this assumption, we also believed that once the threshold was crossed, humanity's collective response would hinge on a technical and social infrastructure that enabled effective policy implementation. An infrastructure that enabled many 180-degree U-turns without causing a huge wreck.
It was this infrastructure, the enabling environment for greenhouse gas mitigation policies to succeed, that we saw being neglected. The technical, professional, and ethical foundation for global climate action. GHGMI was created to build and foster the core function of this infrastructure so that international treaty regimes, countries, localities, companies, and projects would have the ability to credibly and transparently manage and track the effectiveness of actions to reduce emissions and enhance removals.
GHGMI's mission has, sadly, not yet been fulfilled. We estimate that we have only trained a small fraction of the global GHG professionals needed for effective implementation of climate change policies.
10-Year Highlights
Ten years ago, countries, project developers and companies were striving to meet the GHG accounting demands of the first generation of targets, carbon markets, reporting efforts promoted into existence by the Kyoto Protocol. In this era, GHGMI delivered globally rigorous professional education and training combined with institutional capacity building. We innovated a training model and capacity building interventions that are cost-effective, which are now increasingly imitated.At this milestone of GHGMI's first ten years, we celebrate some accomplishments:
Over 3500 alumni with deep expertise in GHG measurement, reporting, and verification (MRV) in more than 160 countries.
The world's largest and most in-depth course catalog on GHG mitigation, including a seminal course-series on the entirety of the 2006 IPCC guidelines for GHG inventories.
Creation of new academic programs through The Carbon Institute in Asia, Africa and North America to embed permanent long-term capacity building for future generations regionally.
Founding the journal, Carbon Management, to finally provide an intellectual forum for scholarly work focused on implementation of GHG mitigation.
Launching of the world's first and only professional certification for GHG practitioners—the EP(GHG)—accredited to ISO standards.
But, I am vocally proud to say, we have accomplished so much and pushed so many boundaries of what can be done. Working together with our thousands of alumni, we are transforming the face of GHG capacity building towards low-carbon, high-impact models, creating a sense of GHG professionalism, and weaving a global network of carbon management implementation experts. Our training structures are ready for the exponential demands for the implementation of ambitious climate change policies.
Yet, strategically, we have accepted that there are limitations to how much infrastructure we can build without stronger political drivers. Even with that lesson in hand, we will continue pushing those limits, continue to risk being premature, and continue to not be afraid of occasionally failing.
Ours has always been a 20-year vision, so we are only half way there. For the next decade, we are dedicated to fully transform and professionalize the next generation of GHG experts, focusing even more on the developing world.
If you are one of our thousands of alumni around the world, thank you for building a professional movement. You are why we exist.
Save
---
5 responses to "10 Years"