CBIT Meetings in Rome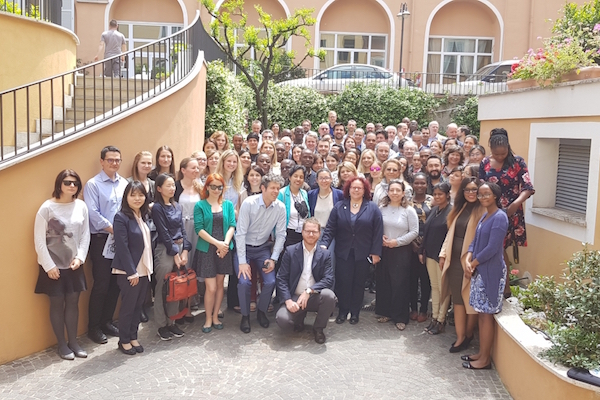 The Greenhouse Gas Management Institute recently presented at the CBIT coordination meeting and participated at the technical workshop in Rome.
The week's activities were generously funded by the Global Environment Facility (GEF) and co-organized by United Nations Development Programme (UNDP), United Nations Environment Programme (UN Environment), UNEP DTU Partnership and the Global Support Programme (GSP) for National Communications (NCs) and Biennial Update Reports (BURs), with the additional support of the Italian Ministry of Environment, Land and Sea Protection.
The objectives of the meeting and workshop were:
Coordination Meeting
(i) discuss CBIT implementation to date,
(ii) facilitate communication and coordination among donors and implementing organizations, also within the framework of the Global Coordination Platform and the MRV Group of Friends
Technical Workshop
(i) analyzing and supporting enhanced understanding of key elements and components of national CBIT projects already approved,
(ii) identifying common approaches to existing challenges in the implementation of the enhanced transparency framework and
(iii) presenting the support available through the CBIT Global Coordination Platform.
You can review meeting materials here:
Enhancing Coordination on Climate Transparency
Third Technical Workshop on CBIT Implementation
---