Terrestrial Carbon Accounting Courses in China and Indonesia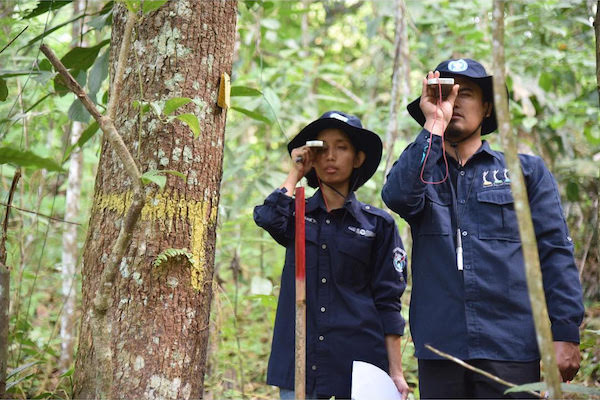 The Carbon Institute is pleased to announce two advanced terrestrial carbon accounting professional certificate courses this August in partnership with the Chinese State Forest and Grasslands Administration and the Indonesian Climate Risk and Opportunity Management in Southeast Asia and Pacific at Bogor Agricultural University (IPB).
The Carbon Institute has established terrestrial carbon accounting certificate programs in collaboration with the above mentioned partners. Solution-oriented professional training courses teach accounting best practices, share curricula with students, provide faculty mentorship opportunities, and build modules that feature real-world active learning examples. The programs in China and Indonesia graduate professionals who enter the workforce with the technical skills to measure land use emissions, identify emissions reduction opportunities, and contribute to the UNFCCC expert review processes.
The 2019 courses, are two weeks long and will run from August 12th to August 24th in China and from August 19th until August 31st in Indonesia. For more information, please visit the program websites:  Indonesia-IPB and China-State Forestry.
The Carbon Institute ( "Terrestrial Carbon Accounting International Academic Partnership") is part of the International Climate Initiative (IKI). The Federal Ministry for the Environment, Nature Conservation and Nuclear Safety (BMU) supports this initiative on the basis of a decision adopted by the German Bundestag.
---