New Co-Editor In Chief | Dr. Jem Woods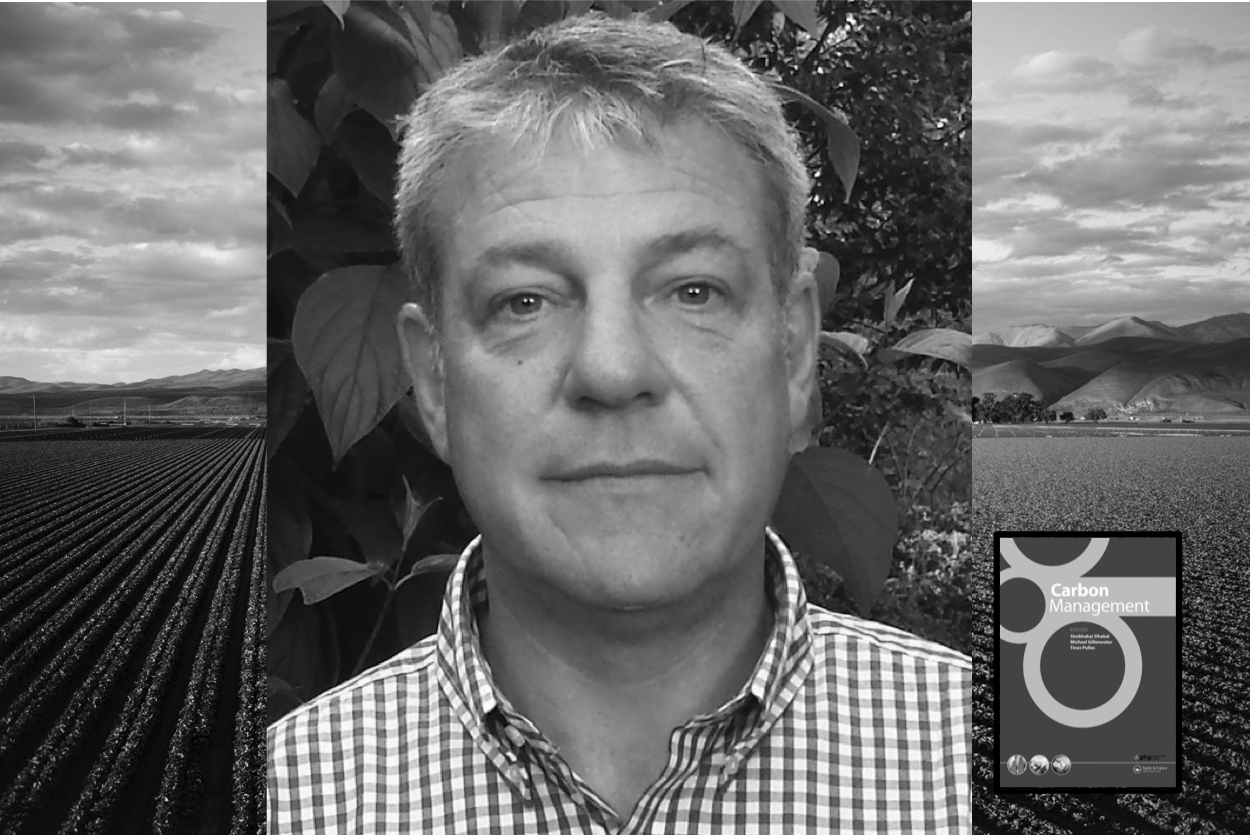 On behalf of GHGMI and the Editorial Board of the Carbon Management journal, we cordially welcome new co-Editor In Chief, Dr. Jeremy (Jem) Woods. Dr. Woods is a Reader in Sustainable Development at Imperial College London working on the interplay between development, land-use and the sustainable use of natural resources. He lectures on the Sustainable Energy Futures and Environmental Technologies MScs in Imperial College London and is the Director of Postgraduate Research Studies in the Centre for Environmental Policy.
In lead-up to the 2015 Paris Climate Agreement, he coordinated the land/food/bioenergy and climate science components of the Global Calculator and led the development of the Financial Times COP21 Climate Calculator. This work continues through a new International 2050 Calculator Programme which is funded by the International Climate Fund to help support national and global transitions to sustainable, just and climate resilient futures. He has been a member of a number of Royal Society working groups and panels including it's – DFID Africa Capacity Building Initiative Assessment Panel and previously its Leverhulme Africa Awards Assessment Panel. He has sat on two RS working groups, 'GHG emissions from agriculture' in 2010 and its 2008/09 working group on 'Biofuels' which produced an internationally acclaimed report on the science and policies needed for their sustainable development. His research links environmental impact, techno-economic and sustainability assessment frameworks and is applied to policy making and industry standards.
Dr.Woods joins co-Editors in Chief, Dr. Amit Garg (Indian Institute of Management) and Dr. Michael Gillenwater (Greenhouse Gas Management Institute). Dr. Gillenwater extended his welcome, "We are honored to have Dr. Woods join the journal and have him champion our mission to provide a scholarly venue to GHG management researchers and practitioners. He brings incredible interdisciplinary breadth and depth on land-use carbon topics."
---
Carbon Management is a scholarly peer-reviewed forum for insights from the diverse array of disciplines that enhance our understanding of carbon dioxide and other GHG interactions – from biology, ecology, chemistry and engineering to law, policy, economics and sociology.
---