What does it really take for you to be a GHG professional?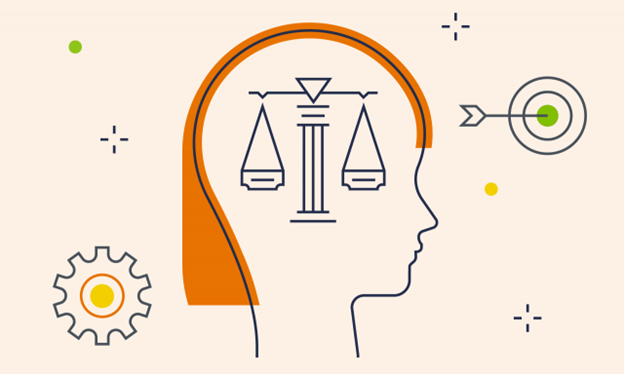 At the Greenhouse Gas Management Institute (GHGMI), professional ethics—not just technical competencies—are foundational to our definition of what it means to be a GHG expert. We, therefore, expect ethics to be central to the work done by all of our members and alumni. As a greenhouse gas professional, you are trained and conditioned to promote the impeccability of your technical work. However, your professional judgment within this field demands more than technical competency for emissions calculations, it also requires sound ethical judgment.
If you have worked in this field, I bet you could recall a time when your ethical judgment was needed. Perhaps you felt pressured to ignore certain requirements in an inventory audit or not agree to a lax GHG monitoring method to support a dodgy emission reduction claim by a client? Maybe you have witnessed an ethically questionable behavior by a peer in the field? The below scenario illustrates a common ethical dilemma experienced by many GHG professionals:
You were invited to be part of a stakeholder committee tasked with assessing the impact of a proposed community electric vehicle-sharing program. Your role is to report on the likely GHG impact of implementing the program. As you participate in the discussions, you discover that you are the only stakeholder involved that has the professional expertise to report on the GHG benefit of the program. Due to other obligations, however, you are limited in what time you have to support the committee and must focus your effort on your assigned GHG mitigation analysis. You observe that there is no representation from the community or effort to perform a broad analysis on the non-GHG-related impacts of the program or its long-term sustainability.
In this scenario, it is your professional responsibility to disclose and report that the overall assessment conducted by the committee may be incomplete because community representatives were not involved in the process. Further, although conducting a GHG mitigation analysis may be a political priority for the committee, there are other health, environmental, and social impacts that should also be analyzed to evaluate the program's full impact. Exercising both ethical and technical judgment in this scenario can ensure that your work in the committee is not only scientifically sound but also environmentally and socially just.
Whether you are advising policy development, measuring your organization's carbon footprint, or guiding a country towards achieving its climate commitments; your professional work and influence could have a broader impact. It is imperative to understand that identifying and properly (and proactively) addressing ethical obligations is central to building and sustaining the GHG professional community.
It can feel odd to recognize that your professional obligations extend beyond purely technical content. But, by pursuing work to address climate change you have already committed yourself to prioritize professional ethics. In the same manner that you study methodological protocols and guidance for your technical work, as a GHG professional, you must also seek out resources to develop your professional judgment, given the types of ethical dilemmas you are likely to encounter in your work. There is an expansive set of resources available to you to help. Further, as part of your obligations as a professional in this community, when you find a good resource, you should share it with colleagues and peers. Like technical competency, society's grasp of the ethical obligations relating to climate change will mature over time. The onus is on us as professionals to continuously maintain and develop both our technical competency and professional ethics as a duty of professional care demands.
Fostering a Profession
Establishing community norms empowers professionals to identify and take effective action to address ethical dilemmas while they navigate the field. These community norms are refined through mutual engagement, knowledge sharing, and constructively critiquing each other's professionalism. At GHGMI, we make it our priority to promote and engage in these dialogues respectfully and constructively, and through this process, help foster an expert community of GHG professionals that is rooted in technical competency and ethical action and discourse. To promote and build this profession, we maintain two essential pillars that are available to anyone in the field: the GHG Professional Code of Conduct and the online GHG Experts Forum.
Code of Conduct: First published in 2009, a first of its kind for our profession, the GHG Professional Code of Conduct is a core guide to being a GHG professional and outlines your responsibilities for professional practice. This code was developed to not only serve our members and alumni but also to be a foundation within our profession and community. This year, we have made additions to the code to better highlight the expectations within the maturing field. The code lists our expectations of professional care, conduct, and competency. Though not designed to address the specific scenarios you may face, you should refer to it as a stand-alone set of norms for which you can orient your professional practice.

GHG Experts Forum: For both technical and ethical knowledge sharing, we have relaunched the GHG Experts Forum with the participation of experts from over 180 countries. The forum is available at no charge. It is a venue where asking questions and discussing GHG topics and professional ethics are encouraged. The forum exists to serve you and your network. You may ask or provide advice, insights, or share resources with fellow experts from around the world.
We welcome your thoughts below (in the comments) on your path towards strengthening your ethical competency and on how our community can better support climate work.
---
Photo Credit: https://ideas.darden.virginia.edu/business-ethics-collection
---
5 responses to "What does it really take for you to be a GHG professional?"