Regional Hub Activities Launched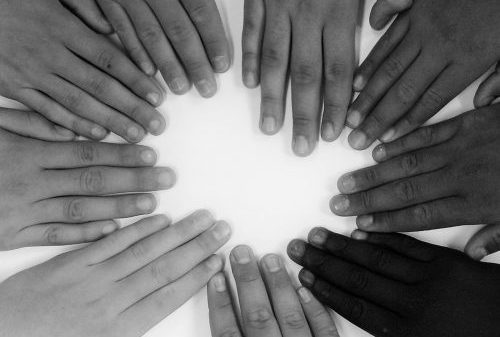 Article published on climateactiontransparency.org and reposted with no changes.
Cover image: Barbara Bonanno auf Pixabay
---
"In 2022, ICAT launched the activities of two Regional Climate Action Transparency Hubs, in Central Africa and in Central Asia. The Hubs bring together countries in the two regions to share climate transparency knowledge and expertise, ultimately increasing their capacity to act on climate change and to build their transparency frameworks closely aligned with national priorities.
The approach of the climate transparency hubs follows the experience of a Measurement, Reporting and Verification Hub created by the Greenhouse Gas Management Institute (GHGMI) in the Caribbean region in 2017–2018.
For ICAT, the concept of a regional transparency Hub neatly aligns with three of the key ideas behind ICAT's work: maximizing impact by working hand-in-hand with local partners; building on national experiences; and encouraging peer-to-peer exchange arising from those experiences. From this foundation, ICAT's work builds national capacity that stays relevant to its context and supports local experts in creating networks to share their experience. The results achieved by the climate Hub will become a well-understood public asset that is used for regional and national purposes.
The recent launch of the work plans for the two transparency Hubs – Central Africa in March and Central Asia in September 2022 – is the result of years of planning and close cooperation. The newly established Hubs will become a vital element of ICAT's work to support developing countries in building the transparency frameworks needed to take effective climate action and advance their national climate change priorities. In addition, the Hubs will help countries in the two regions to meet the heightened reporting demands of the Paris Agreement's Enhanced Transparency Framework, which was established to enable the tracking, comparing and understanding of national commitments worldwide to fight climate change.
For countries that have joined the Hubs – 11 in Central Africa and 5 in Central Asia – a joint effort offers the opportunity to explore synergies and benefit from peer-to-peer exchange, ultimately helping their climate transparency actions to become more effective.
"The opening of the Regional Hub marks an important milestone for ICAT towards its overarching goal of helping developing countries harness sound data and information to effectively join global efforts to combat climate change."

Dr Henning Wuester, ICAT Director, speaking before the launch of the Central Africa Hub
Both Hubs will have a strong focus on capacity building. This will allow them to become regional centres of expertise, while at the same time building the capacity of climate experts to help their own country governments and eventually become trainers of trainers.
While the two new Hubs share a purpose and many specific goals, there are also some important differences between the climate-related challenges facing the two regions. As the Hubs complete their first year of operation, building capacity and expertise will allow both centres to support countries in addressing the pressing needs of their region in a sustainable way.
"The regional pooling of institutional arrangements and technical expertise for climate MRV [Measurement, Reporting and Verification] is the most direct and long-term solution for addressing the key barriers shared by countries of similar national circumstances located within the same geographical region."

Dr Olia Glade, Director for MRV Systems, GHGMI
What will the Hubs do?
Central Africa
The Central Africa Hub is hosted by the Economic Community for Central African States (ECCAS) at the Central Africa Climate Prediction and Application Centre in Douala, Cameroon. The Hub supports the 11 ECCAS Member States – Angola, Burundi, Cameroon, Central African Republic, Chad, Congo, Democratic Republic of the Congo, Equatorial Guinea, Gabon, Rwanda and Sao Tome and Principe – in their efforts to build and improve sustainable and comprehensive transparency frameworks, by fostering a cooperative approach that will bring together the 11 ECCAS countries and technical partner institutions and actors supporting transparency efforts in the region.
The Hub's specific objectives will include:
Creating a centre of expertise on transparency of climate action
Assessing the needs and priorities of each country
Strengthening capacity in the Congo Basin
Creating a network of experts and country managers
Disseminating tools and guidelines to support transparency
Supporting the mobilization of resources.
The Hub has identified several priorities for the Congo basin countries. These include establishing strong transparency systems and institutional frameworks for transparency activities, training national experts in the use of systems and tools, improving data collection procedures and platforms, and strengthening stakeholder engagement. Specific activities will also develop systematic analyses to assist decision-makers and assess progress in energy decarbonization, forest protection and agricultural diversification.
At COP27, held in Egypt in November 2022, ECCAS and ICAT presented initial results from the gaps and needs analysis of the Central Africa Hub. The Hub's coordinator, Mr Gervais Itsoua, described the various types of support offered by the Hub, and highlighted that the work plan had been updated following feedback received from all 11 countries. This collaborative process ensures that ongoing support will be fully adapted to the specific needs and goals of each country. Throughout, a focus on transparency will enable countries to design and monitor effective climate change mitigation and adaptation policies, in a manner that will also help attract donors and investors.
Central Asia
The Central Asia region faces increasing vulnerability to climate change, as warmer temperatures and more volatile weather patterns disrupt ecosystems and increase the frequency of extreme droughts, floods, heat waves and forest fires. Headquartered in Almaty, Kazakhstan, and hosted by the Regional Environmental Centre for Central Asia (CAREC), the Central Asian Hub covers five countries: Kazakhstan, Kyrgyzstan, Tajikistan, Turkmenistan and Uzbekistan. CAREC and GHGMI, as technical lead, will cooperate in the operation of the Hub.
The five Central Asian countries share many of the challenges arising from climate change, such as a lack of coordination between organizations involved in transparency work, a lack of robust data quality assurance and quality control systems, and a lack of experience in using dedicated tools for adaptation and mitigation. They also have many ecological and geographic similarities and share a common language (Russian). There are also significant differences (economic, for example) between the countries. However, these variations mean that the five countries have developed experience and expertise in different but potentially complementary ways. Kyrgyzstan and Tajikistan have expertise in adaptation, for example, while Kazakhstan is experienced in developing inventories.
The Hub has identified several priorities:
Preparing Central Asian States to effectively achieve the goals of the Paris Agreement, including meeting transparency requirements by
Increasing the human and institutional capacity of Central Asian States, which will help them to achieve transparency requirements
Generating data, reports, knowledge sharing products and processes that influence policy making to enhance the effectiveness of national climate policies.
As in Central Africa, the Hub will also aim to establish a regional network on climate action transparency and become a centre of expertise, with national and regional experts.
Crucially, the Hub aims to deliver strong and tangible results, which will allow it to become sustainable after the period of ICAT funding. The presence and participation of country and regional experts, and an established system of strong cooperation, will help to ensure this sustainability. As part of the focus on transparency, data that the Hub is able to share – for example, on emission profiles – will be shared.
What next?
In September 2022, the Central Asia Hub brought together a working group to identify the priorities for each of the five countries. These priorities were then presented at an inception workshop with stakeholders from across the region. The stakeholders then adopted an ambitious six-part workplan to guide the work of the Hub over the period of ICAT funding. At the same time, the team will continue to actively seek out opportunities for collaboration to support the future sustainability of the Hub.
"Our workplan is very ambitious but I hope that, after the first year, we will see that we can achieve all the activities we have planned."

Raushan Syzdykova, Regional Hub Project Manager, Central Asia
Various working groups will be established, comprised of national stakeholders and other climate experts. Country representatives will lead working groups in different areas, depending on their expertise; for example, Tajikistan will lead in adaptation and Kyrgyzstan on climate finance. The working groups will develop recommendations for national governments that will eventually be used as the basis for policy briefs. In 2023, the Central Asia Hub plans to press forward with capacity building actions by holding five workshops/trainings for regional stakeholders.
In Central Africa, the Hub has led consultations to assess the gaps in operationalizing climate action transparency among stakeholders. The initiative has been welcomed by Heads of State in the region, including President of the Democratic Republic of Congo, H.E. Félix Tshisekedi Tshilombo, who highlighted ECCAS's work on the preservation of the environment and the fight against climate change.
In December 2022, country focal points met in Limbé, Cameroon, to develop both their country-specific transparency improvement plans and the Hub's action and 2023 work plan. The meeting was successful in bringing together country representatives and decision-makers to agree the next steps for the Hub:
The workshop was viewed as a starting point for the train-the-trainer approach at the national level.
It was acknowledged that each country requires a different process in developing the individual country work plans; more consultations will be required in 2023.
Countries appreciated seeing the results of the gaps and needs analysis and now have a better understanding of their goals. Discussions around data needs and institutional arrangements revealed that there are some issues which all countries struggle with and others that are relevant to the individual country context.
A detailed work plan for 2023 is being prepared.
The Central Africa Hub will act as a focal point for expertise and advice; helping to identify and articulate key gaps for specific countries; creating a network of experts and officials from ECCAS Member States through working groups, trainings and peer-to-peer exchange activities; and increasing human and institutional capacity in the Congo basin region or enhanced transparency.
Over the next  two years, the Hubs aim to complete their work plans in a manner that will help them to become independent, sustainable operations. Success in this will mean a significantly improved understanding of transparency requirements and opportunities, including trained staff; substantial improvement of national mitigation and adaptation indicator data that track progress on climate actions; and a boost to the capacity of transparency and mitigation and adaptation experts.
As well as the benefits already mentioned, the Hubs will offer improved opportunities for engagement and professional growth, build political support up to the highest levels of government, and involve all relevant stakeholders in a joint effort."
---