Erika Barnett
Senior Program Officer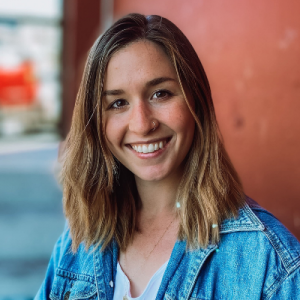 Erika is a Senior Program Officer for the Greenhouse Gas Management Institute. She coordinates and organizes GHGMI's Education Program initiatives, including facilitating cohort training internally and with external partners, developing and delivering relevant content for workshops, managing project deliverables, and maintaining GHGMI's online Learning Management System (LMS), where we host the entirety of our course curricula. Erika is also GHGMI's in-house course author, responsible for implementing training content into an online format.
Erika has conducted research in operational sustainability and environmental conservation, where she was particularly interested in inciting local climate action through education and community engagement. She also has extensive experience in technical environmental conservation and restoration efforts. She previously worked as part of a conservation group in the Southwestern U.S., where she was formally trained in building sustainable trail systems in relation to hydrology and anthropogenic impact, which supported sustainable recreational habits in National Parks, forests, and public lands. Throughout her academic and professional endeavors, Erika has exhibited and expanded her commitment to climate action, and has developed a diverse set of skills that she is continues to demonstrate at GHGMI.
Erika has a Bachelor of Science in Anthropology and Sustainable Development from Appalachian State University located in Boone, North Carolina. She previously worked with Missoula County, Montana, as their Sustainability Coordinator through the Energy Corps program. During this experience, she coordinated and provided leadership for several priority projects, including the development of Missoula County's first baseline GHG emissions inventory and the subsequent Greenhouse Gas Emissions Inventory Report and Analysis. The inventory and report were instrumental in paving the way for a County climate action and community resiliency plan and sustainability progress report. The baseline has continued to serve as a reference to guide climate action decisions. Additionally, Erika created Missoula County's Sustainability Assessment, an official document which serves as an evaluation of all County policies, plans, and procedures in relation to operational sustainability. The Assessment highlighted the areas in which the County had achieved their sustainability goals, as well as identified areas for improvement. Through this process, Erika made formal recommendations for policy review in the areas of energy conservation, greenhouse gas emissions reduction, and waste restriction in order to address the impacts of climate change on environmental and community health.
View All Publications

Barnett, Erika. Missoula County Operations Greenhouse Gas Emissions Inventory Report and Analysis, 2016. 2017, www.missoulacounty.us/home/showdocument?id=26883.