Erika Barnett
Senior Program Officer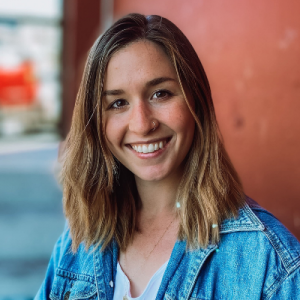 Erika is a Senior Program Officer at the Greenhouse Gas Management Institute. Her main responsibilities fall within the Education Program, and include overall coordination of program initiatives, facilitating cohort training, and managing a variety of project deliverables. Erika implements course content into an online format as GHGMI's in-house course author, and she also manages GHGMI's online Learning Management System (LMS), where we host our course curricula.
Corporate GHG accounting and management is Erika's technical expertise at GHGMI. She's the instructor for our online courses Basics of Organizational Accounting, Basics of Subnational GHG Accounting, and GHG Information Management Systems. Erika also leads GHGMI's workshop program both in content development and delivery. Throughout her tenure at GHGMI, Erika has led tailored workshops for a variety of corporate and academic entities such as Yale and Google.
Her research interests at GHGMI primarily focus on the nuances of organizational GHG accounting, with a particular interest in scope 3 emissions and corporate reduction strategies, as well as climate adaptation and environmental justice. Professionally, Erika has maintained an interest in operational sustainability, environmental conservation, and climate action through community engagement, having previously worked as a Sustainability Coordinator for Missoula County, Montana.
Erika led several priority projects during her time with Missoula County. She developed the County's first base-year GHG emissions inventory and the subsequent Greenhouse Gas Emissions Inventory Report and Analysis, which was instrumental in paving the way for the County's climate action and community resiliency plan. The report continues to serve as a reference to guide climate action decisions at the county level. She also made formal recommendations for policy review in the areas of energy conservation, GHG emissions reductions, and waste restriction to address the impacts of climate change on environmental and community health.
Erika has a Bachelor of Science in Anthropology and Sustainable Development from Appalachian State University located in Boone, North Carolina. Outside of work, Erika enjoys hiking, drawing, and running.
View All Publications

Barnett, Erika. Missoula County Operations Greenhouse Gas Emissions Inventory Report and Analysis, 2016. 2017, www.missoulacounty.us/home/showdocument?id=26883.