Support Public Greenhouse Gas Data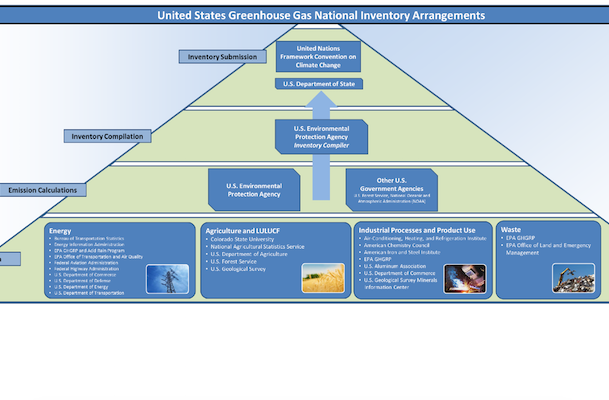 This is an open call for Americans to support public greenhouse gas data. The draft U.S. GHG Inventory comment period closes March 17th.
My early professional experience working on climate change came through developing the first several national greenhouse gas (GHG) inventories for the United States and constructing the permanent institutional system for doing so at the U.S. Environmental Protection Agency (EPA). Since those first reports in the mid-1990s, the EPA has faithfully continued to prepare and improve these vital estimates of U.S. GHG emissions and sinks.
When I left the EPA seven years later, I had every reason to be confident that the legacy we had built-of unbiased, politically neutral, and high-quality analysis and data-would be maintained, and extended, which it has.
Unfortunately, now is a time where past norms apparently can no longer be taken for granted. And so my confidence in a legacy maintained is being shaken. Not in any way because of a lack of professionalism. Rather, by the spectre of political interference and lack of support for climate data.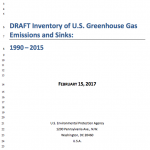 Each year around this time the EPA releases its public review draft of the U.S. GHG inventory. If I have my math correct, this is the 20th annual publication of this foundational report. I've never actually calculated this number before, and it is honestly having an aging effect on me.
The cumulative growth rings set down by this annual scientific process has unambiguously improved our knowledge of not just U.S. GHG emissions across all sectors of the economy, but of their drivers, uncertainties, and options for mitigation as well. Other government programs, NGO's, private-sector industries, and the international community have come to assume that reliable and timely GHG data will be available.
If you are an American and you care about the foundation of climate change policy, then you will open an email and send a message in support of the annual national GHG inventory report. While you may think that the public comment period is only for those who have suggestions on technical matters, it also is an opportunity to convey your support and reliance on U.S. GHG inventory data and continued investment in our technical knowledge for how to measure emissions.
You can find the instructions here on how to send a letter with your comments.
Or to make it simple, just email to: [email protected]
Let me suggest the following points for your message.
Thank EPA for their continued commitment to meet is UNFCCC treaty obligations for submitting and publishing annual GHG inventory reports.
Express how the USA has been a leading developer of new and improved methodologies for estimating emissions and sinks, which are then used widely by domestic audiences and the international community.
Note any specific ways in which you use GHG estimation methods or U.S. GHG data, and why it is valuable to your work.
And lastly, please send any specific technical comments you have on a particular section of the draft report, such as new research on methane leakage from oil wells that you are aware of, or a question about how electricity imports from Canada are accounted for.
I personally still take pride in the program we built in those initial years because the U.S. inventory continues to be such a high quality analysis. I will be sending in my comments, as will other GHGMI technical experts. I ask you do the same.
---
3 responses to "Support Public Greenhouse Gas Data"