Want to get involved in ISO climate standards?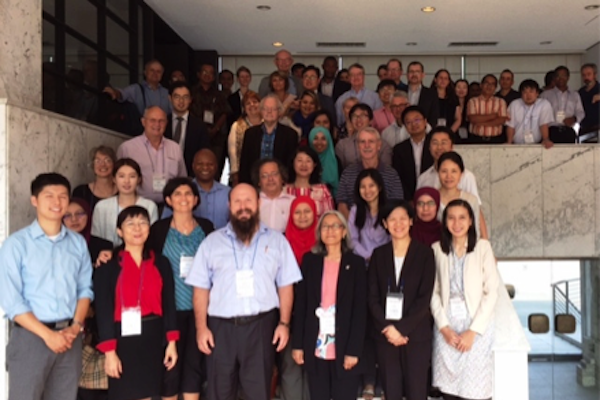 When I wrote my first blog post about ISO greenhouse gas (GHG) standards in January 2014, I had not imagined the rapid expansion in climate standards to come. At that time only a handful of climate standards, such as ISO 14064 and ISO 14065, existed. These ISO standards are used in countries representing over 80% of global GHG emissions and have been adopted and referenced by voluntary and government programs, such as VCS, CAR, ACR, CDP, WCI, EU ETS and the UNFCCCC CDM.
Key Points
ISO has new standards in development for climate finance, framework standard, adaptation, vulnerability assessment
Well-known ISO 14064 climate change standard series published in 2006 has been revised for publication in 2018
New standards proposed in several sectors, including radiative forcing management
New collaborations with key organizations such as UNFCCC, Gold Standard and IETA
Want to get involved? Read about the ISO process below, and contact us for further information.
Now, there are ISO working groups on adaption and climate finance, as well as new work on energy, industry, water, and soil issues related to climate change. And, a broader range of new environmental standards are in development that address climate change needs related to technology, management systems, and valuation. I am especially excited by the collaboration on a new ISO climate finance standard that is being led by AFNOR and co-chaired by Massamba Thioye of the UNFCCC Secretariat.
There is no shortage of proposals for new climate-related standards. In response, ISO has been steering more resources to the issue. ISO is a global network with over 100,000 experts from over 160 countries, including hundreds of international organizations (e.g., industry associations, international non-governmental organizations, UN, World Bank). It is made up of thousands of decentralized technical committees.
"ISO is playing an important role in the development of standards for voluntary use by non-state actors in support of the long term goals of the Paris Agreement. That is why I accepted to become co-convener of ISO TC207 SC7 WG10 developing a new standard on 'Framework and principles for assessing and reporting investments and financing activities related to climate change." – Massamba Thioye, Manager, Sustainable Development Mechanism Programme, UNFCCC Secretariat and Co-Convener ISO TC207 SC7 WG10 Climate Finance
What are some of the key ISO climate-related standards and updates?
You are probably familiar with the three parts of the ISO 14064 standard for greenhouse gas MRV, which are being updated for publication in 2018:
Organizational inventories: ISO 14064-1 will require companies to report green electricity and associated GHG emission estimates separately from the GHG inventory. As well, ISO 14064-1 moves away from the conventional use of Scope 1, 2, 3, in which users were required to report Scope 1 and 2 only. The DIS requires users to report all significant indirect emissions from the conventional Scope 2 and 3.
Validation and verification: ISO 14064-3 has been expanded to apply to product carbon footprints (refer to ISO/TS 14067).
Download this primer to learn more about which of the ISO groups you can work with and which standards to track in the coming months.
What will be the Future for ISO on climate-related standards? The Road Ahead for 2017 and Beyond
Honestly, I can barely keep track of all the new activity within ISO for new climate-related standards – it's just that big. The next major meeting of the ISO climate change standards committee (SC7) is the annual plenary – this year it will be in Halifax, Canada June 7-16. Canada, and the international secretariat for TC207, is proud to host these meetings during Canada's 150th Anniversary celebrations.
The Halifax meetings will include several working group meetings for climate finance (ISO 14097), validation and verification (ISO 14064-3), accreditation (ISO 14065), product carbon footprinting (ISO 14067), adaptation framework standard (ISO 14090) and vulnerability assessment (ISO 14091). In addition, SC7 will have meetings for strategic planning, terminology and communications. An important task will be to update the strategic plan to support work over the short-term and long-term. The other TC207 subcommittees will also meet in Halifax and have additional meetings on climate-related standards. Later this year, ISO TC207 SC7 meetings are scheduled for Tokyo, Japan September 25 – October 6 and Zhuhai, China (near Hong Kong) October 9-14.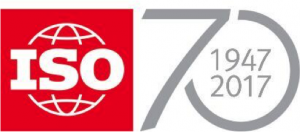 As I stated above, ISO's 160+ national member bodies provide a global network to engage in standards for climate and sustainability. These considerable resources are well-positioned to support development of the MRV approaches for the Post-Paris era of decentralized, bottom-up NDCs.
The post-Paris era of decentralized, bottom-up Nationally Determined Contributions (NDCs) and associated approaches for measurement, reporting, and verification (MRV) is an exciting time to participate in ISO. To get involved, you can:
Send me an email to join the GHGMI ISO committee along with your CV, and we will discuss which standards and working groups you are interested in.
Contact your national standards body
Save
Save
---