Rewarding, Impactful Capacity Building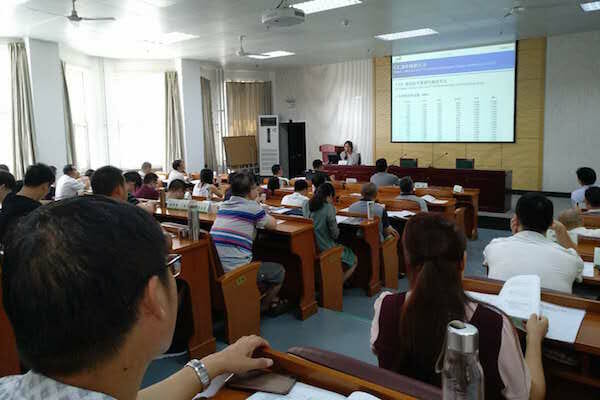 The Carbon Institute partners are holding inaugural terrestrial carbon accounting courses in China and Indonesia this month.
Over 100 participants from across China and Indonesia are spending two intensive weeks online, in the classroom, and out in the field; learning everything from UNFCCC reporting to the particulars of country-specific GIS.
"To work, The Paris Agreement on climate change needs thousands of new carbon detectives and scientists to find the best places to store carbon in ecosystems. China and Indonesia already have some of the best greenhouse gas scientists in the world. These international advanced certificates in terrestrial carbon accounting, taught by the best faculty in each country, will train a new generation to be even better at fighting climate instability." John-O Niles, Director of The Carbon Institute
The courses both provide a standardized set of curriculum topics that have been supplemented with regionally-specific exercises, teaching methods, and data.
"After 2 years of working together with partners from China and Indonesia in developing TCA courses, it is exciting to see TCA courses being adapted to national circumstances, taught in national languages by the national experts, an important step towards in-county capacity building for carbon accounting." Anup Joshi, Assistant Director of The Carbon Institute
Those participants who graduate with terrestrial carbon accounting certificates will be placed in a professional development program, which includes online networking, career advising, mentorship, and further training opportunities.
Learn more from our partner news: CCROM and SFA.
---
This project is part of the International Climate Initiative (IKI). The Federal Ministry for the Environment, Nature Conservation and Nuclear Safety (BMU) supports this initiative on the basis of a decision adopted by Kamagra w żelu 100mg: lek na potencję the German Bundestag.
---