Companies Taking Action to Build MRV Know-How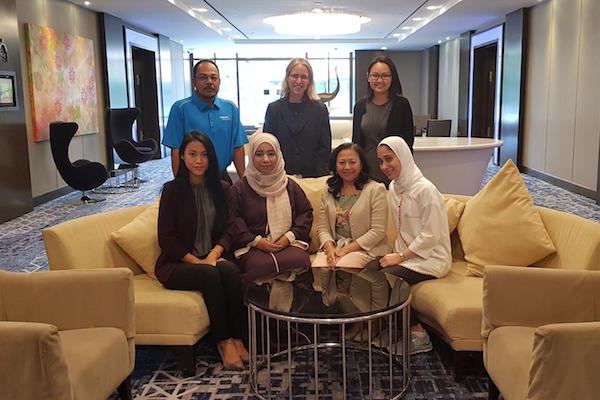 GHGMI's Lisa Hanle, in cooperation with M.I.C.E. Global, lead an intensive, five-day, workshop in Kuala Lumpur, Malaysia on the fundamentals of measurement, reporting and verification (MRV) of GHG emissions and removals, applying it to the real-life situations facing the corporate world today. Workshop participants were from global and national oil and gas companies in the region.
The training covered how to perform entity-level GHG accounting, as well as how to plan and measure GHG management activities to reduce these GHG emissions. This workshop also explored the role of verification in assuring the quality of the GHG inventory information reported. This curriculum was developed by GHGMI staff with decades of experience on GHG reporting and review of GHG information at the facility, national and international level, and continues to be updated to reflect emerging developments in GHG accounting.
While it is countries that formally submit their contributions in the form of a "nationally determined contributions" and intend to adopt the "rulebook" for transparent reporting and review of national-level GHG information in Poland this December; action is not, and cannot be, limited to the national level. Corporate entities and sub-national governments play an important role in addressing climate change.  These companies are taking initiative to build their MRV know-how.
---