Institutionalizing Data Management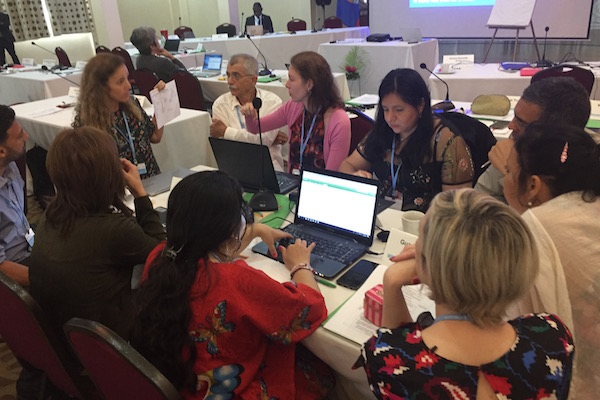 The Greenhouse Gas Management Institute recently delivered a hands-on workshop on institutionalizing data management for producing national greenhouse gas inventories.  The workshop was convened by the Consultative Group of Experts (CGE) in conjunction with the United Nations Framework Convention on Climate Change (UNFCCC), and hosted by the Belize Ministry of Agriculture, Fisheries, Forestry, the Environment, Sustainable Development and Immigration and the National Climate Change Office.  Workshop participants included those from the Latin-America and Caribbean Region.
The main objectives of the training workshop served to introduce participants to professional good practices in data management; including system design, governance, data quality, information archiving and stakeholder engagement. Our approach utilized curriculum that engaged participants in interactive discussions and prompted the exchange of experiences and lessons learned.
We look forward to delivering similar workshops in two other regions, see the CGE schedule here.
Read full article, originally posted in The El Guardian – Belize.
---