Carbon Management Journal Now Open Access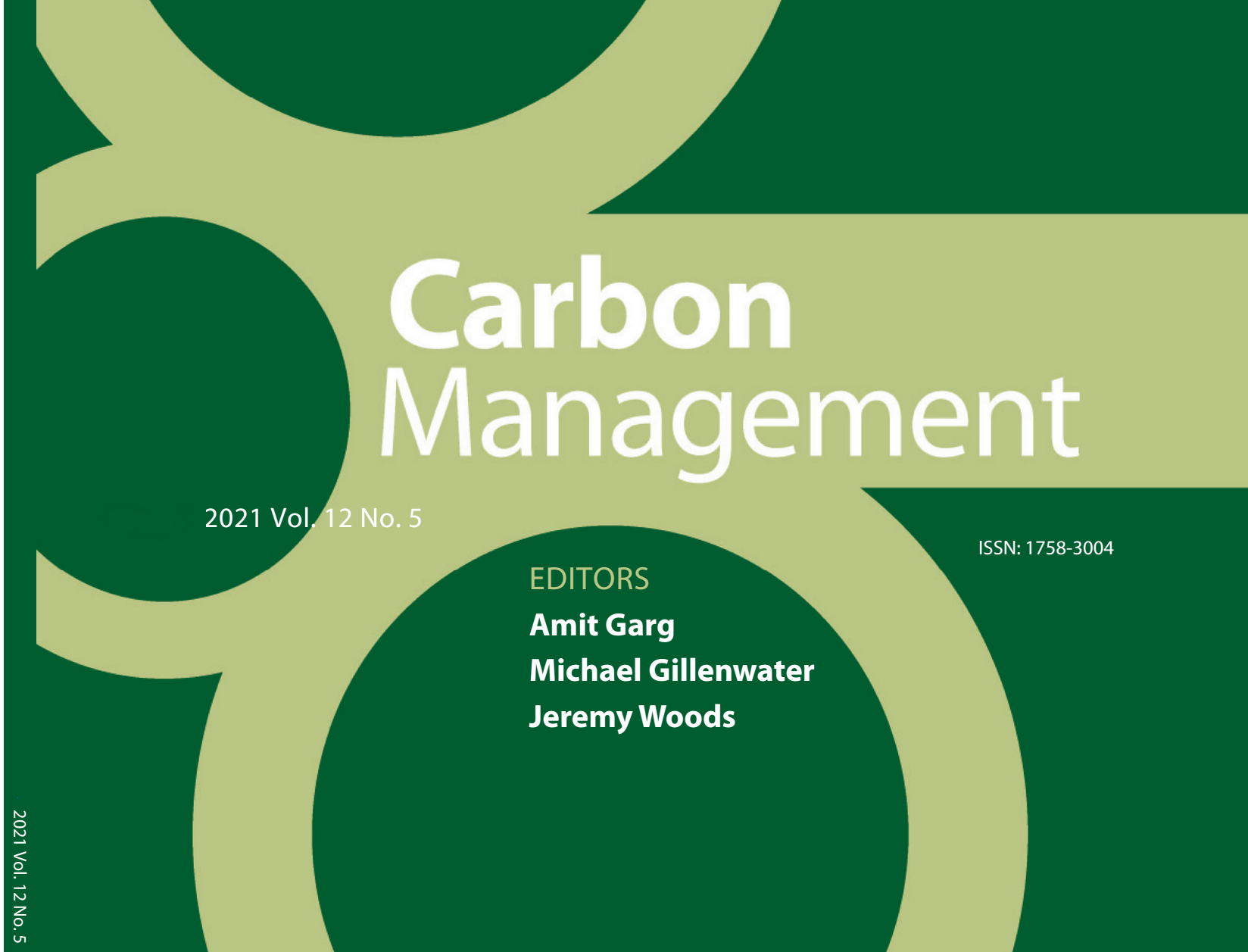 3.182* 2020 Impact Factor | 3.5 CiteScore
We are proud that Carbon Management is now open access, thereby lowering access barriers to the free sharing of research on greenhouse gases; climate change mitigation options, mechanisms, policies, and emissions reductions and removals.
GHGMI sees this as a step forward to further advance the field of GHG management and accounting by increasing access to research and resources. The journal is published on a quarterly basis in partnership with Taylor & Francis. We encourage you to explore this now freely available research.
For researchers seeking to publish, you now know that your articles will reach a larger audience. GHGMI is equally proud of the climbing journal impact factor of 3.182 in 2020* (Cite Score 3.5).
---
4 benefits of publishing open access in
Carbon Management
1. Increase usage and influence:
Articles published with open access with Taylor & Francis typically receive 32% more citations and over 6 times as many downloads compared to those that are not published with open access.
2. Greater impact:
Your research will be accessible to policymakers, practitioners, professionals, and the general public. Using 'My Authored Works', a dedicated and personalized space, you will be able to see the downloads, citations, and Altmetric data for your article, at any time.
3. Retention of copyright:
You have control over how your research can be used by others.
4. Maximize discoverability with rapid online publication:
Your paper will be available soon after acceptance for anyone who needs it. Your readers will find it through the many databases that index Taylor & Francis content, e.g. Google Scholar, Web of Science, Scopus, PubMed, and many others.
---
Amit Garg | Michael Gillenwater | Jeremy Woods
Editors-in-Chief
Carbon Management
*Journals Citation Reports®, Clarivate Analytics, 2021
---