MRV Hub Working Session in Jamaica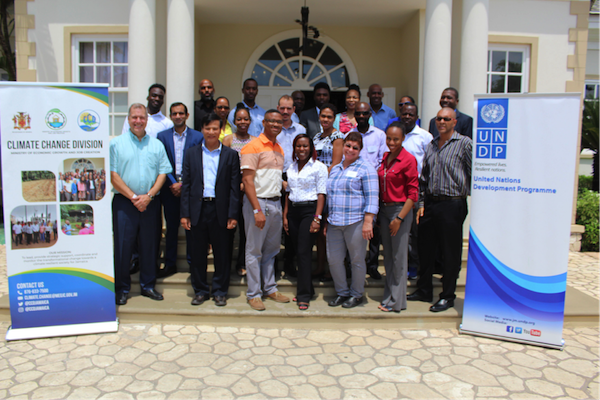 The Caribbean Cooperative MRV Hub was pleased to work with Jamaica's Climate Change Division and the local UNDP office to host a working session in Jamaica on May 20-23, 2019, on national greenhouse gas (GHG) emission inventories. The MRV Hub was represented by Wiley Barbour, Anup Joshi, Ryan Deosaran, and Hayden Redhead. The workshop featured training on the 2006 IPCC Guidelines for National GHG Inventories, including interactive hands-on exercises using the IPCC software, and also included a presentation by Denique Ferguson of SlashRoots Foundation covering Jamaica's ongoing work towards developing a GHG data management system.
The working session was attended by over 20 Jamaican technical officers who collect and analyze climate-change data and information in each of the inventory sectors; energy, waste, industrial processes, agriculture, and land use and forestry. Along with government stakeholders, participants from tertiary institutions including academic faculty were included in the training cohort.
Jamaica was able to leverage UNDP funding to cover the cost of travel for The MRV Hub technical experts and that made it possible for this in-depth training to occur.
---