Hands-on data management training in Africa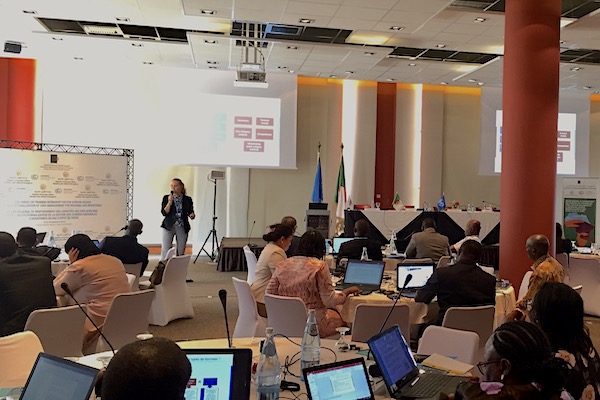 GHGMI taught a workshop with UNFCCC's Consultative Group of Experts (CGE) in Algiers, Algeria September 16- 18, 2019. This workshop convened GHG inventory experts from 49 African countries.
This was the 2nd regional CGE workshop being held to address challenges reported by developing countries in their national communications and biennial update reports, indicating data management issues when compiling GHG emissions inventories and subsequent reporting protocols in the context of the Paris Agreement. These impediments reported include unavailability of primary GHG data, data not in a suitable format for adequate collection, lack of human resource capacity, insufficient technical infrastructure necessary to support data collection and management, as well as lack of quality control and quality assurance (QA/QC) protocols to ensure reliable data documentation.
The Algiers workshop aimed to respond to the data-related issues within developing countries by enhancing the technical capacity of experts within these countries to institutionalize data management within their institutional arrangements. UNFCCC and GHGMI faculty and staff led a program that included nine technical sessions, focusing on approaches to institutional arrangements and data management, functions of a national MRV data management system, QA/QC requirements associated with IPCC good practices, data documentation, methods to resolve data gaps, and opportunities for synergy.
Three CGE data management workshops are planned for 2019, the preceding session took place in San Ignacio, Belize, and the last session will take place the week of October 7th, 2019 in Siem Reap, Cambodia.
---