2022 Outstanding Faculty Achievement Award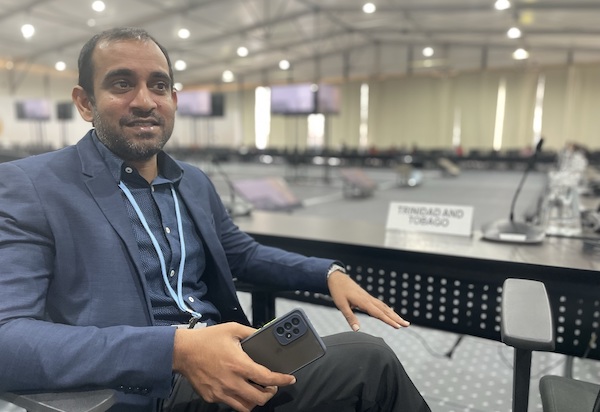 GHGMI is committed to instructional excellence. At the end of every year, we pause to ask our learners about their experience in our online and in-person training programs. We also ask learners to submit their nominations for the GHGMI Education Program's annual Outstanding Faculty Achievement Award. This year there was overwhelming support for the work of Ryan Deosaran.
We would like to honor Ryan Deosaran with the 2022 Outstanding Faculty Achievement Award for his commitment to learner achievement. As a Program Manager at GHGMI, Ryan trains and mentors learners in the MRV Hub Program. Learners continually speak to Ryan's ability to go above-and-beyond to situate his technical instruction within varying country contexts.
In 2022, Ryan shared his GHG Measurement, Reporting, and Verification expertise within the Caribbean region. In particular, his technical and management expertise in GHG inventories and MRV system development were exceptional in building capacity in The Bahamas, St. Kitts and Nevis, and Trinidad and Tobago. The growing network of experts in carbon accounting in the region is undoubtedly partly due to Ryan's dedication to teaching and mentoring.
Congratulations, Ryan! It is a great pleasure to honor you with this award.
If you wish to share this joy with us, please don't hesitate to share your personal praise for Ryan in the comments below.
---
Are you interested in providing feedback about your experience with GHGMI faculty members? The Annual Alumni Survey, distributed via email between January-February of 2024, will allow nominations for the 2023 GHGMI Outstanding Faculty Achievement Award.
---
2 responses to "2022 Outstanding Faculty Achievement Award"